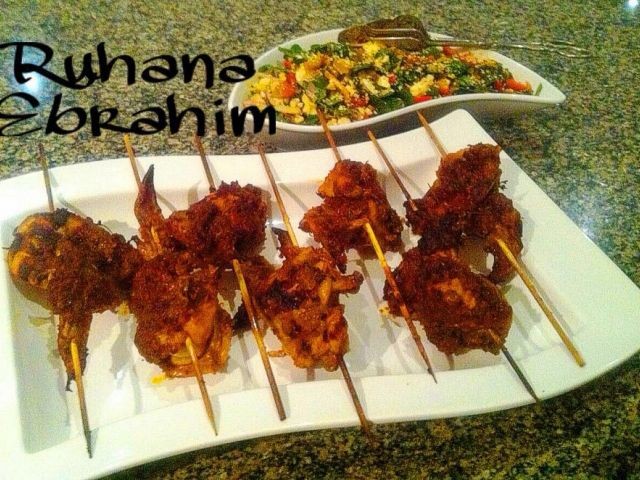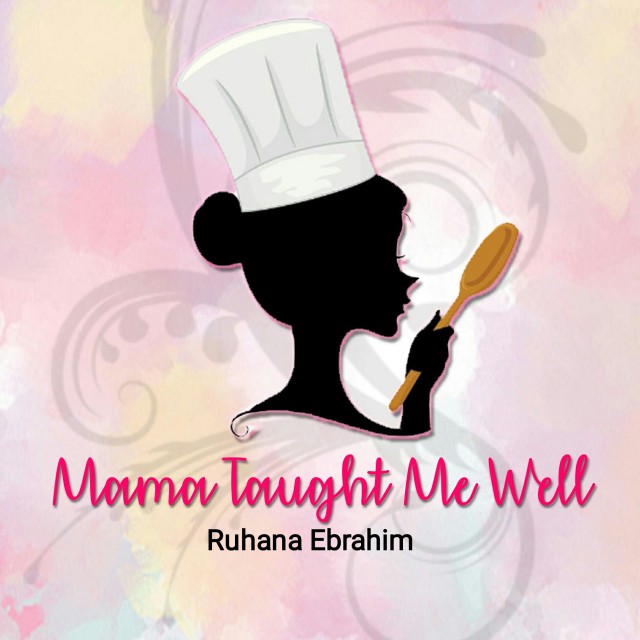 Ruhana Ebrahim
Grand Master
Interior Decorator.
Foodie!
Food styling.
Fusion Cooking.
Recreational baker.
Food Author of "Oh My Cupcakes!"
Mum and wife.
(Another 2 books on the way Insha Allah!)
---

South Africa
Joined 6 years ago
---
@mama_taught_me_well
INGREDIENTS
Tandoori Wings & Spicy Baby Spinach Salad

Rec cred: ruhana ebrahim
Pic cred: @mama_taught_me_well

Ingredients-
Wings:
1kg chicken wings,
1 large onion,
1 teaspoon ground garlic,
½ teaspoon ground ginger,
1 tablespoon lemon juice,
1 tablespoon aamli juice,
1 teaspoon dhana Jeeru (Cumin) powder,
Salt to taste,
2 teaspoon garam masala,
½ teaspoon lemon pepper,
2 tablespoon ghee (Clarified butter) (softened),
½ tablespoon red ginger garlic masala.

Salad:
Red onion (sliced fine),
Baby spinach (washed & drained),
Baby plum tomatoes,
Red and yellow peppers,
Dates (chopped),
Feta cheese (crumbled),
Orange juice/ pineapple juice/ lemon juice,
Olive oil,
Pinch crushed garlic,
½ Green chilli,
Salt to taste,
Black pepper (fresh ground),
Slivered almonds.


METHOD
Chicken-
1. Blend together in food processor onion with remainder ingredients besides ghee (Clarified butter).
2. Preheat oven to 180 degrees.
3. Marinate wings and coat well. Allow wings to marinate for few hours in fridge.
4. Skewer wings, and place in greased pyrex dish. Keep aside marinade that is not staying on wings.
5. Cover dish with foil and bake for 30min, turning over halfway through. Remove foil and baste wings with the remainder marinade. Grill till reddened and serve.

Salad-
1. Place spinach and onions in a dish. Leave aside.
2. In a small pan heat oil with garlic, chilli, orange juice and almonds.
3. On a greased tray place strips of peppers and halved tomatoes. Season with salt and pepper and drizzle of olive oil and grill till a little charred.
4. When cooled add to spinach, with feta and dates. Mix altogether and see if seasoning is correct.
WOULD YOU LIKE TO ?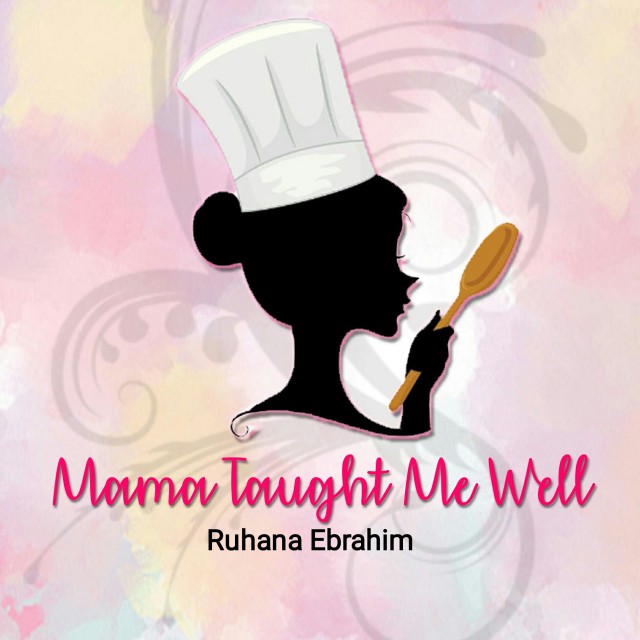 Ruhana Ebrahim
Grand Master
Interior Decorator.
Foodie!
Food styling.
Fusion Cooking.
Recreational baker.
Food Author of "Oh My Cupcakes!"
Mum and wife.
(Another 2 books on the way Insha Allah!)
---

South Africa
Joined 6 years ago
---
@mama_taught_me_well
COMMENTS
You May Also Like
Suggest Recipes