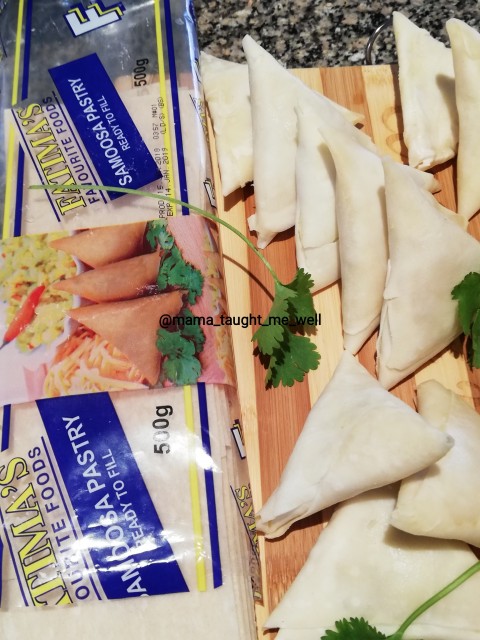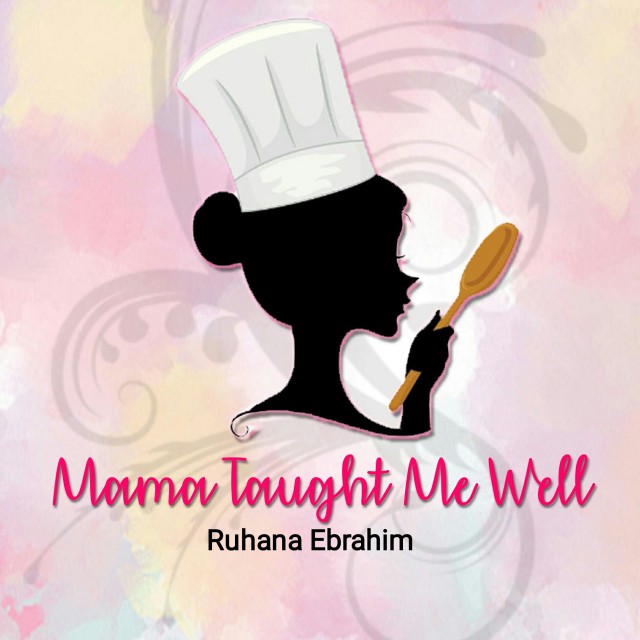 Ruhana Ebrahim
Grand Master
Interior Decorator.
Foodie!
Food styling.
Fusion Cooking.
Recreational baker.
Food Author of "Oh My Cupcakes!"
Mum and wife.
(Another 2 books on the way Insha Allah!)
---

South Africa
Joined 6 years ago
---
@mama_taught_me_well
CREDITS
Recipe adapted from Hameeda Ismail & from Fatima Akoo

Rec & Pic cred: @mama_taught_me_well


RECIPE
Pattha Cheese & Corn Samoosas
Rec & Pic cred: @mama_taught_me_well
INGREDIENTS:1 roll Fatima's sliced pattha2 onions (sliced)2 tablespoon oil½ teaspoon Jeeru (Cumin) (cumin seeds)1 tablespoon ground garlic paste1 teaspoon ground green chillies1 large tomato (liquidized)50g sachet tomato paste2 teaspoon fine salt (or to taste)½ teaspoon arad (Turmeric) (turmeric) powder1 teaspoon chilli powder1 teaspoon rough red chillies⅓ cup double cream plain yoghurt2 tablespoon lemon juice½ cup frozen corn (steamed)2 tablespoon meebos chutney2 tablespoon Aamli (tamarind) chutney4 tablespoon Jalapeño sauce4 tablespoon dhania (coriander) (coriander) chutney1 cup grated yellow cheddar cheese (or more)
METHOD:1. Heat the oil in a thick based pan.2. Saute the onions with Jeeru (Cumin).3. Once translucent, add in the garlic & chillies.4. Then add in the liquidised tomato, tomato paste and spices.5. Simmer for few minutes, then add yoghurt & lemon juice.6. Simmer till it thickens.7. Add in the chopped pattha. Mix together well and lower heat.8. Cook until all the patha is mushy.9. Add in the steamed corn, chutnies &, jalapeño sauce. 10. Mix in and heat through.11. Then leave aside to cool, completely.12. Now add in the cheese and mix in.13. Fill samoosas, seal with lai (flour water paste).14. Store in airtight container in freezer.15. Heat shallow oil in pan before frying, fry until golden & crispy.#mamataughtmewellrecipes
Note: Can also be used as a pie/croissant/bun/springroll/square pillow filling.
POSTED ON
30 Mar 2020
WOULD YOU LIKE TO ?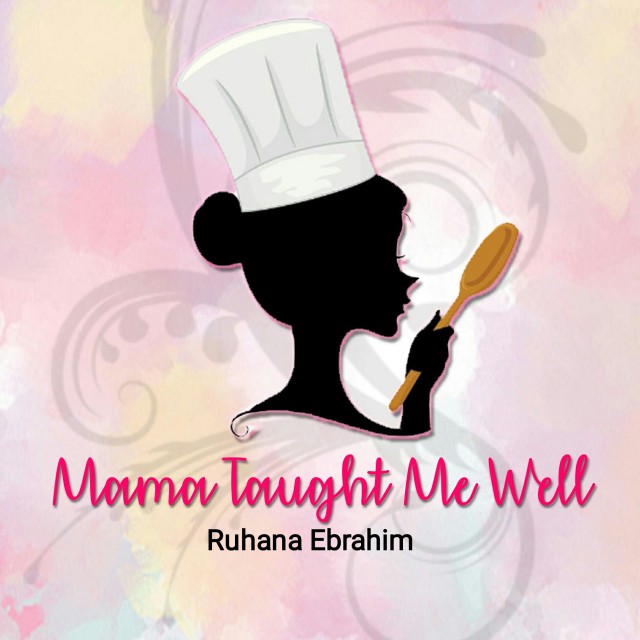 Ruhana Ebrahim
Grand Master
Interior Decorator.
Foodie!
Food styling.
Fusion Cooking.
Recreational baker.
Food Author of "Oh My Cupcakes!"
Mum and wife.
(Another 2 books on the way Insha Allah!)
---

South Africa
Joined 6 years ago
---
@mama_taught_me_well
COMMENTS
You May Also Like
Suggest Recipes