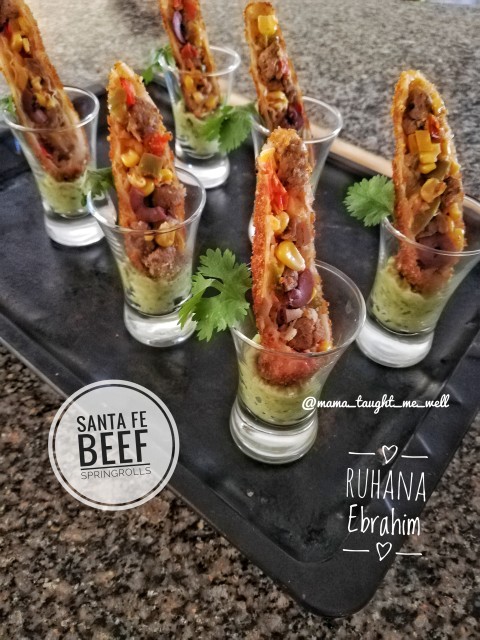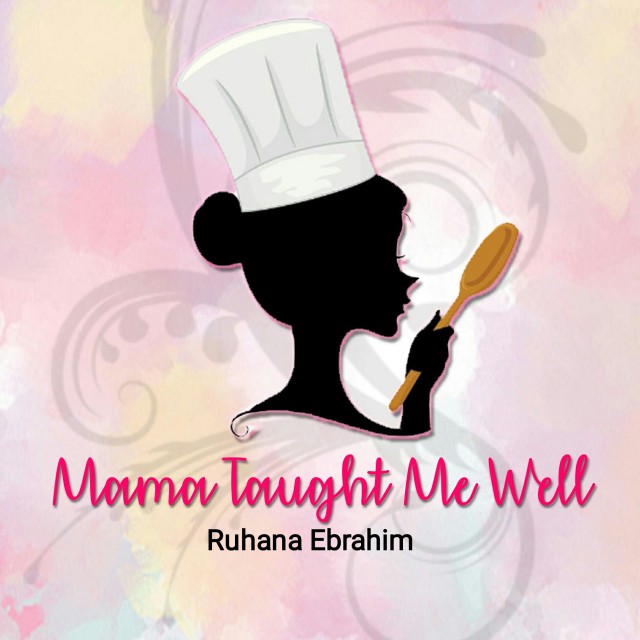 Ruhana Ebrahim
Grand Master
Interior Decorator.
Foodie!
Food styling.
Fusion Cooking.
Recreational baker.
Food Author of "Oh My Cupcakes!"
Mum and wife.
(Another 2 books on the way Insha Allah!)
---

South Africa
Joined 6 years ago
---
@mama_taught_me_well
CREDITS
Rec cred: @mama_taught_me_well
Pic cred: Ruhana Ebrahim


INGREDIENTS
Springroll pastryLai (water flour paste)Beaten eggBreadcrumbs
Filling-1 red onion (sliced)1 tablespoon oil500g beef OR chicken fillet (cubed small)1 tablespoon ground garlic½ tablespoon red ginger garlic masala1 teaspoon chilli powder1 teaspoon dhana jeeroo powderPinch turmeric powder½ teaspoon lemon pepper½ teaspoon freshly ground black pepper1 teaspoon mustard powder1 tablespoon brown vinegar1 tablespoon mustard sauce1 tablespoon tomato sauce½ cup frozen corn1 red pepper (seeds removed, diced)½ can black beans (optional)2-4 jalapeños (depending on size, seeds removed, diced small)Handful black olives (optional, seeds removed, sliced in rounds, then halved)1 cup grated cheeseHandful fresh coriander (chopped)
Dip-1 large ripe avocado (peel & pit removed, cut into pieces)¼ cup sour creamJuice of 1 lime¼ teaspoon cayenne pepper¼ teaspoon salt1 tablespoon ground garlic1 teaspoon sugar
METHOD
1. Heat oil, add onion, cook till just softened.2. Add garlic, chillies and spices and braise till just fragrant.3. Add in steak/chicken and vinegar and cook till just sealed.4. Add in diced red pepper, jalapeños, corn, black beans (if using, rinsed and drained), and cook till veg has softened.5. Add sauces and olives and heat through till sauce has thickened.6. Allow filling to cool down completely, then add in cheese and coriander, mix in.7. Spoon a little onto springroll pastry, roll and seal with paste.8. Dip in egg and crumbs and freeze.
Dip-Blend all ingredients till smooth.
INFO & TIPS
Note: Keep pastry under a damp cloth whilst working and then the rolled and sealed springrolls (without it getting soggy) until ready to dip in egg and crumbs.
POSTED ON
04 Apr 2020
WOULD YOU LIKE TO ?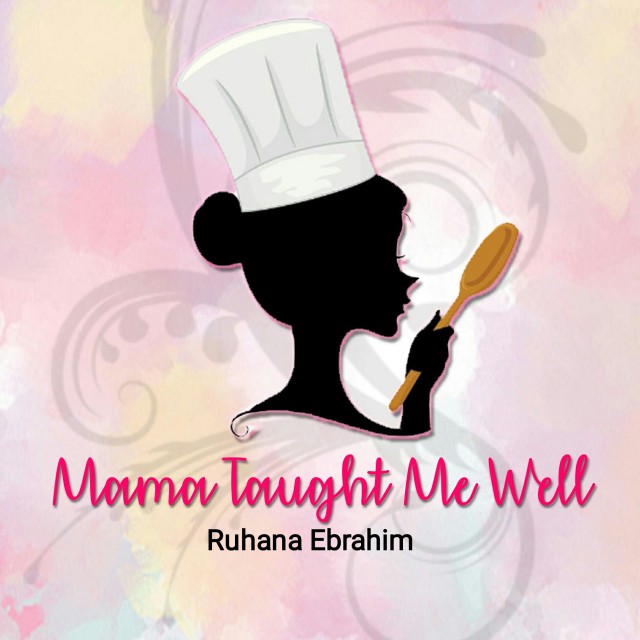 Ruhana Ebrahim
Grand Master
Interior Decorator.
Foodie!
Food styling.
Fusion Cooking.
Recreational baker.
Food Author of "Oh My Cupcakes!"
Mum and wife.
(Another 2 books on the way Insha Allah!)
---

South Africa
Joined 6 years ago
---
@mama_taught_me_well
COMMENTS
You May Also Like
Suggest Recipes