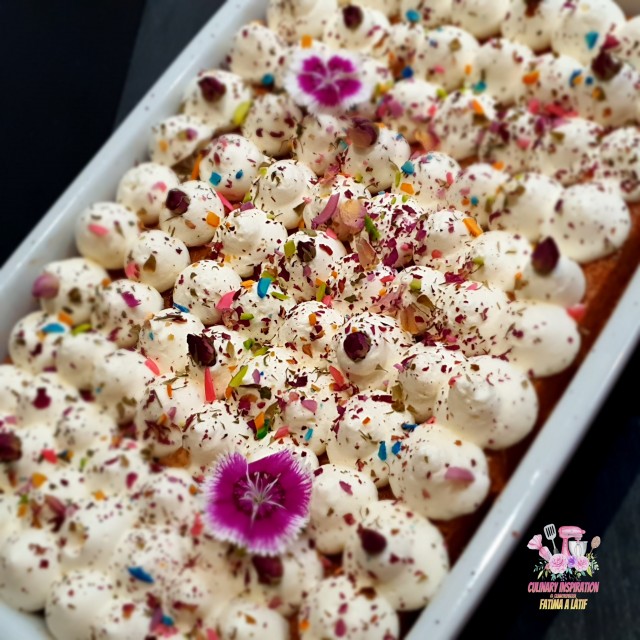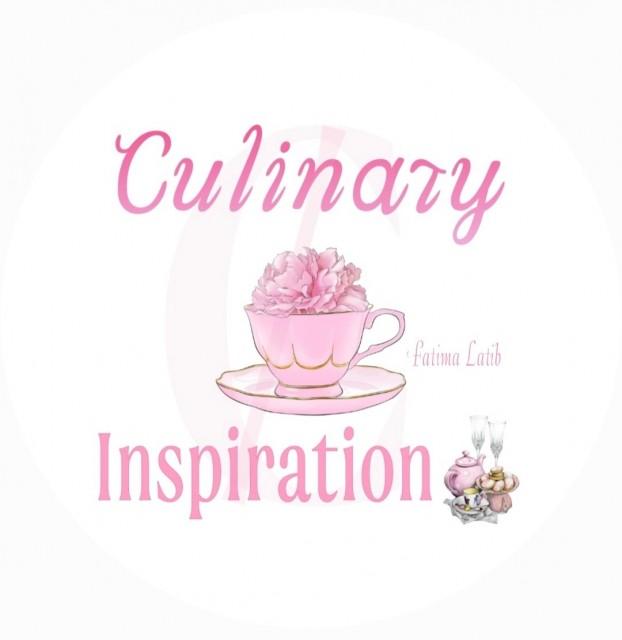 Fatima Latib
Grand Master
So grateful to be sharing my world with you 💛
www.culinaryskillsbyfatima.wordpress.com
---

South Africa
Joined 11 years ago
---
@_culinaryinspiration_
CREDITS
Recipe shared on Whatsapp grp if you know of a credit please dm I'll edit.
Picture credit: Fatima A Latif @_culinaryinspiration_
Bismillah Hir Rahman Nir Raheem


INGREDIENTS
*I made adjustments to create a rose flavour
For the sponge1 cup all purpose flour1 1⁄2 teaspoon baking powder1⁄4 teaspoon salt5 eggs separated1 cup sugar1 teaspoon vanilla1⁄3 cup milk* 50g butter* 1 teaspoon rose essence*Pink food colour to make it a rose pink colour
Preheat oven to 180 deg. Spray a 9× 13inch pan liberally.( I used a glass pyrex dish)Combine flour, b.powder, & salt in a bowl. Beat egg yolks & 3⁄4 cup sugar until pale yellow. Add the rose ess, soft butter, milk & food colour. Mix the flour & egg mixture till well combined. Whisk egg whites & gradually adding in the remainder 1⁄4 cup sugar beat till stiff but not dry.Fold the egg whites into batter until combined.Spread in pan evenly. Bake for approx 20-25 minutues till done or toothpick comes out clean.
METHOD
For 3 milk glaze:1 can evaporated milk1 cup fresh cream1 can condensed milk½ cup milk 2 tablespoon rose syrup
Mix above in a mixing jug. When cake is done, cool slightly & poke wholes all around. Slowly drizzle milk mixture all over cake. Keep approx a cup full aside for serving. Allow mixture to seep in and refrigerate for a few hours or overnight
Topping2 cups whipping cream4 tablespoon castor sugar1 drop rose essence I drop pink food colour
Whisk above till soft peaks form then increase speed till thick. Spread over cake evenly & decorate with edible roses. Refrigerate till serving. Serve with remaining milk mixture.Enjoy!
POSTED ON
17 Apr 2020
WOULD YOU LIKE TO ?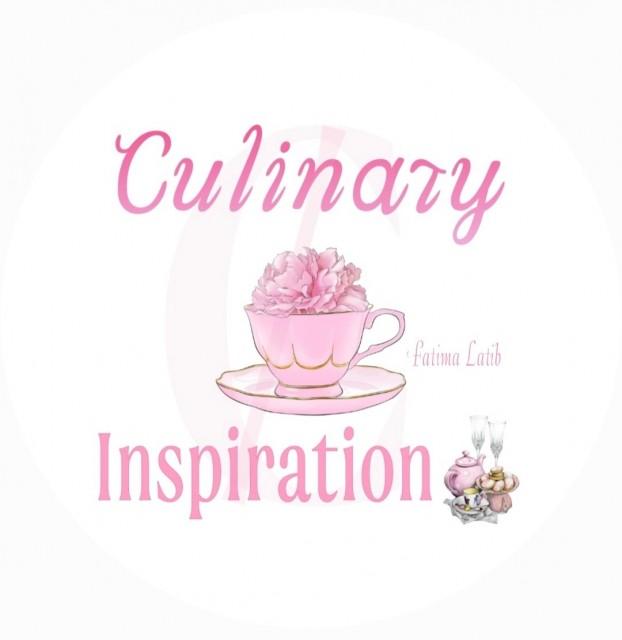 Fatima Latib
Grand Master
So grateful to be sharing my world with you 💛
www.culinaryskillsbyfatima.wordpress.com
---

South Africa
Joined 11 years ago
---
@_culinaryinspiration_
COMMENTS
You May Also Like
Suggest Recipes