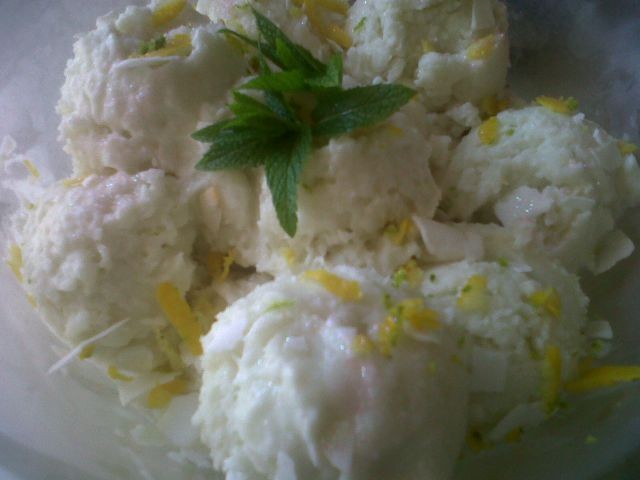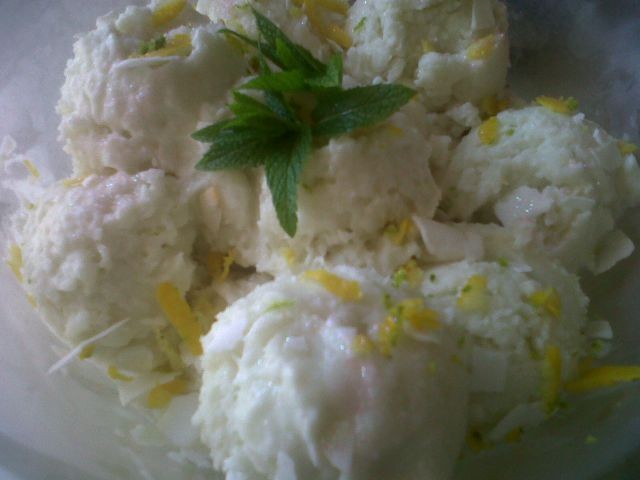 INGREDIENTS
8 limes
2 cans coconut milk
1 and quarter cup dessicated coconut(or less
depending on personal taste)
half an cup water
3 cups of castor sugar(more can be added if
needed,depending on the sourness of the limes)
METHOD
grate the limes to remove zest.juice the limes
and strain to remove pulp.whisk the juice and
zest with the remaining ingrediants until sugar
is dissolved.store in plastic container and
freeze overnight.garnish with lemon zest and/or
coconut.
INFO & TIPS
*add less sugar if coconut milk is sweetened.
*an ice cream machine may be used,if desired
*makes +- 2ltrs.
*serve as soon as removed from freezer as it
melts quickly.
Comments ordered by Newest
---