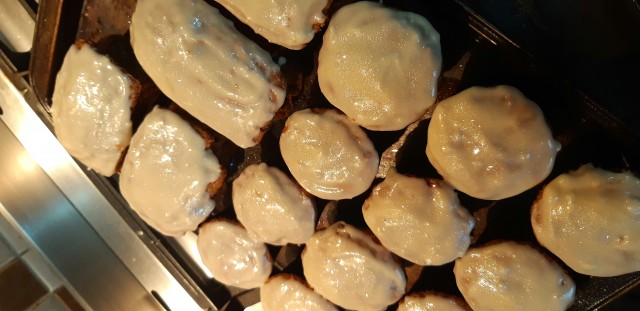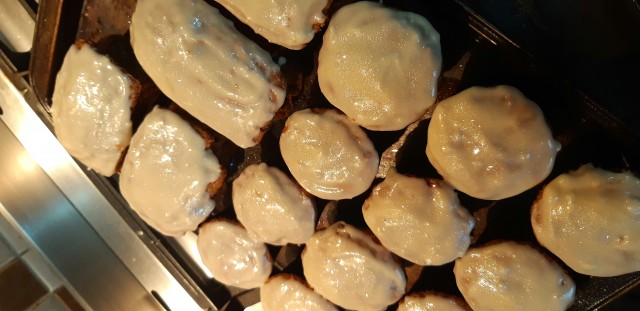 12
favs
0
coms
1K
views
Carrot And Peacan/wallnut Cake With Creamcheese Icing.
By Ruhee
- SOUS CHEF
CREDITS
INGREDIENTS
1 ½ cup Flour1 cup sugar3 eggs2 cups grated carrot3 teaspoon Baking powder 1 teaspoon Bicarbonate of Soda 2 teaspoon cinnamon powder Pinch of salt¼ warm water½ cup oil
METHOD
Beat/whisk eggs and sugar till fluffy
Add in oil and mix again
Add sifted dry ingredients
Fold in carrots and nuts and mix well
Bake on 180°c for 20 minutes or until done.
Can be baked as Cupcakes, loaves, cakes etc.
For Creamcheese icing:
Half tub of Lancewood Creamcheese 2 cups icing sugar 80g butter
Beat butter and sugar well
Add in smoothed creamcheese.
Don't overbeat.
Spread over cooled cakes.
Comments
Ordered By Newest
---
---
Suggest Recipes
You May Like
Carrot And Peacan/wallnut Cake With Creamcheese Icing. is part of the
Cakes
recipes category