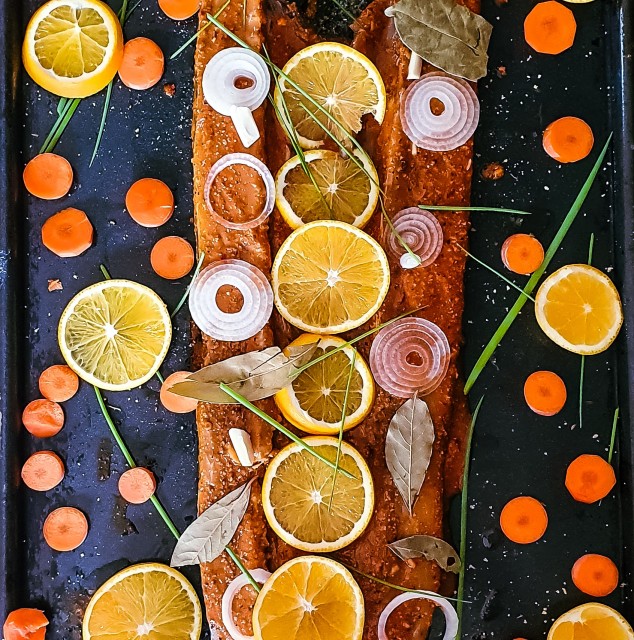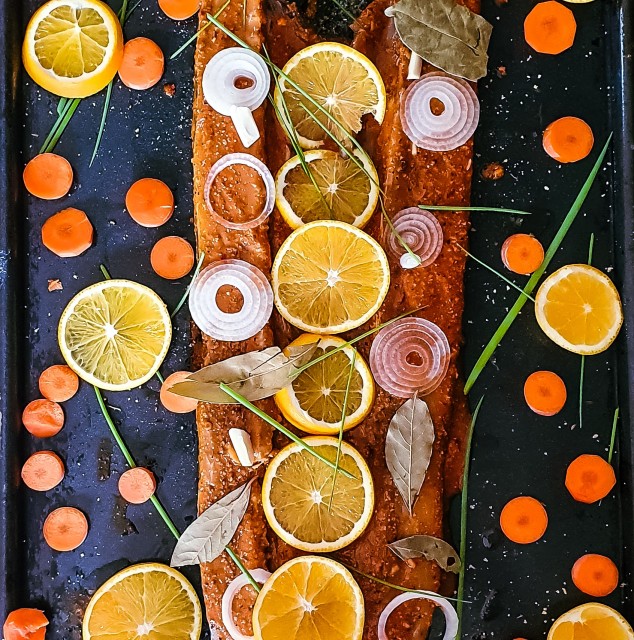 7
favs
0
coms
1.5K
views
CREDITS
INGREDIENTS
1 kg braai (bbq) snoek avaialble from food lovers market1 teaspoon sujees fish and prawn masala½ teaspoon Krea prawn and fish masalaJuice of ½ lemonJuice of 1 big orange1 teaspoon ground garlic 1 teaspoon ina paarmans fish spice2 tablespoon olive oil Salt to taste2 tablespoon tomatoe sauce ½ teaspoon lemon pepper
METHOD
Mix into a marinade 
Place snoek onto a oven tray that's been brushed with olive oil. Sprinkle fish with ina paarmans garlic pepper . Then rub marinate onto fish. Cut large slices of oranges and place over, as well as onions. Throw over some garlic chives and add 2 to 3 bay leaves. I added carrots as well but optional. 
Basting sauce 
2 tablespoon apricot jam
Juice of 1 orange and 1 tablespoon butter
Boil . 
Bake fish in oven. At 180 degrees for approx 30 minutes. Baste with basting sauce during baking process.
Comments
Ordered By Newest
---
---
Suggest Recipes
You May Like
Masala Snoek is part of the
Seafood
recipes category