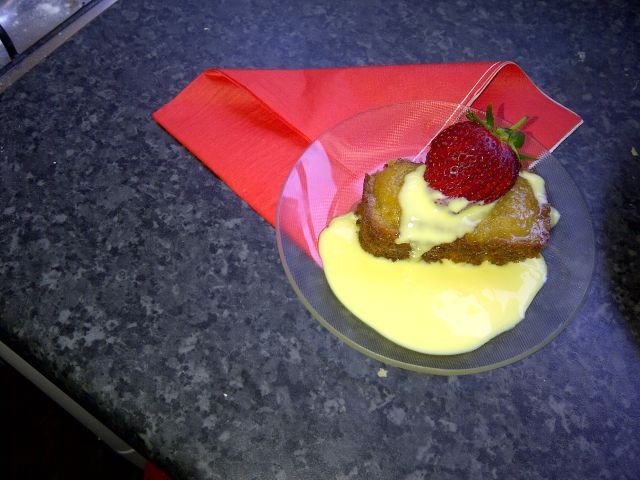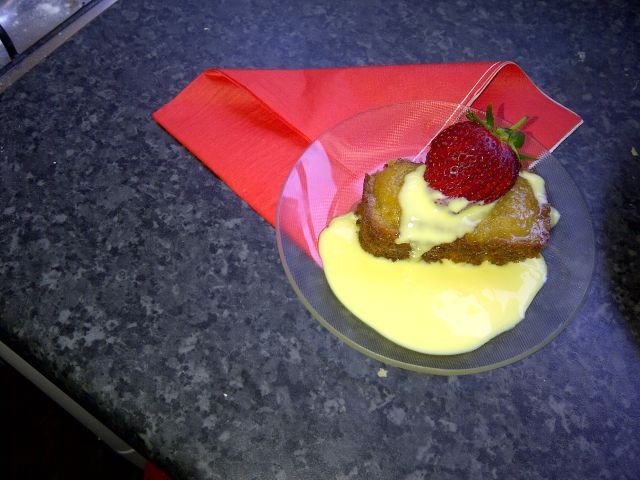 INGREDIENTS
375ml self raising flour
250 dates - chopped
5ml bicarb


250ml boiling water
80g butter - softened
160ml soft brown sugar
5ml vanilla essence
2 extra large eggs
50g pecan nuts - chopped

TOFFEE SAUCE
250ml soft brown sugar
120g butter
375ml cream

METHOD
Combine dates and bicarb in a bowl and pour over
boiling water. leave to stand 20 minutues until dates
have softened.
Cream butter,sugar and vanilla until light and
creamy. Gradually beat in eggs one at a time adding
a spoonful of flour if mixture looks curdled. Fold
in remaining flour,pecan nuts and date mixture.
place mixture in ovenproof dish and bake at 180c for
30-40 minutues. Remove from oven and pour over sauce.
Serve with cream or ice-cream.

Toffee Sauce:
Combine sugar, butter and cream in a small saucepan
and bring to boil. Simmer for 5 minutues.
INFO / TIPS / CREDITS
Sasko recipe
Comments ordered by Newest
---