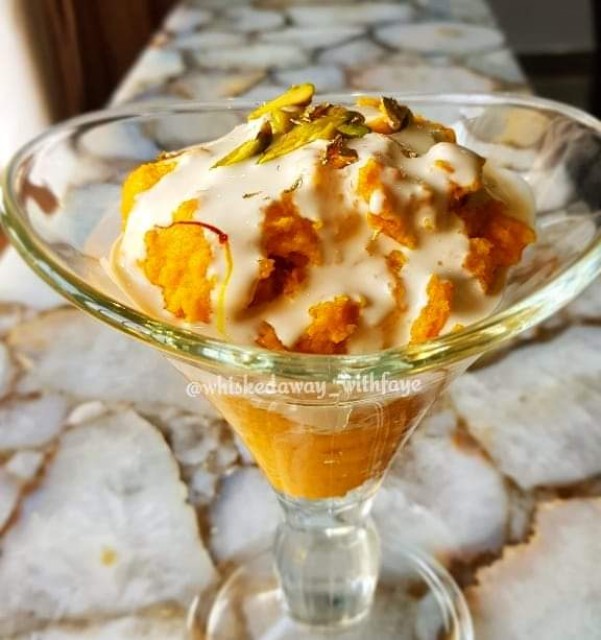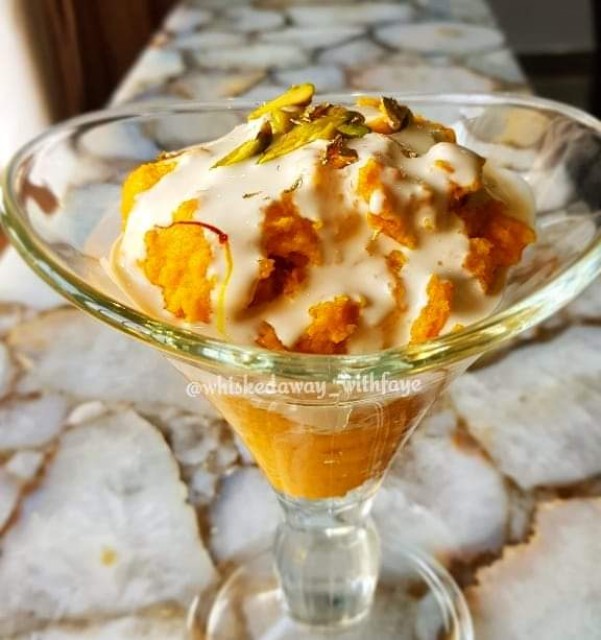 15
favs
0
coms
831
views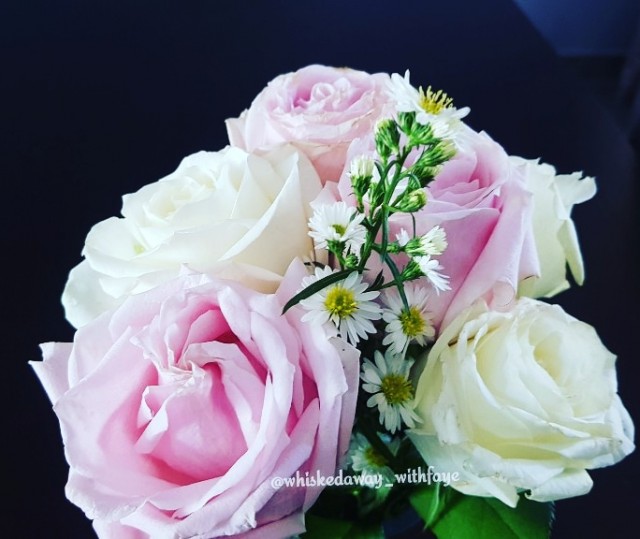 Faye P
KITCHEN HAND
13
18K
57

Mom of 5
Foodie, cake decorator, kitchen experimentor💕...
CREDITS
Eshana Suleman


INGREDIENTS
2 litres milk (full cream)2 Cups carrots (finely grated)¼ cup desiccated coconut3 tablespoons semolina1 tin nestles cream (large tin)1 tin condensed milk (large tin)1 cup butter ghee (Clarified butter)2 teaspoons freshly ground Elachi (cardomom) powder (cardamom)½ cup sugar¼ cup ground almondsSome chopped almonds and pistachios for garnishingA handful of sultanas (optional)1 teaspoon egg yellow colouring or a few strands saffron
METHOD
Add finely grated carrot to milk and bring to boil, then allow to simmer until carrot cooked and thick and mushy. Stir often to prevent it scorching. Remove from stove.Using a separate pot, heat ghee (Clarified butter) and braise soji (semolina) (semolina) and sultanas until pink in colour. Add the carrot/milk mixture whisking in quickly to prevent the semolina from forming lumps.Add the condensed milk, Elachi (cardomom) and enough sugar to sweeten… Do not add all the sugar. Add a little at a time to your preferred sweetness or more if you like it sweeter.Add coconut, nestles cream and ground almonds. Mix well and keep stirring at intervals, cooking on low heat, as it will easily scorch at this stage.It must cook until almost all the moisture has evaporated and the ghee (Clarified butter) rises to the surface. Garnish with chopped almonds and pistachios and a little edible glitter… Serve warm.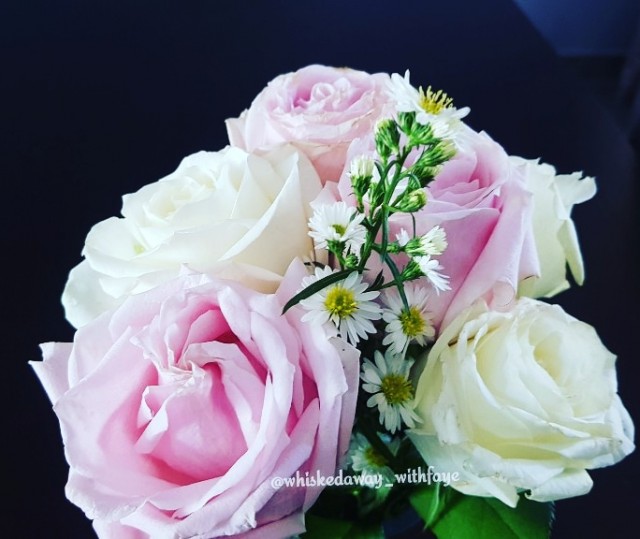 Faye P
KITCHEN HAND
13
18K
57

Mom of 5
Foodie, cake decorator, kitchen experimentor💕...
Comments
Ordered By Newest
---
---
Suggest Recipes
You May Like