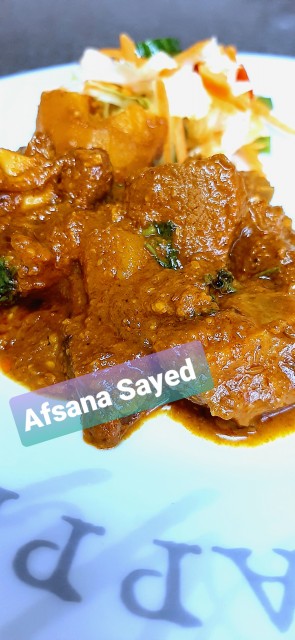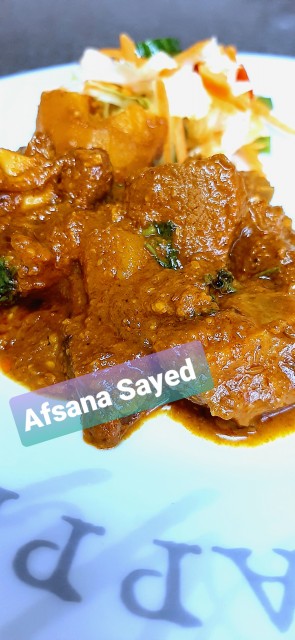 18
favs
0
coms
1.1K
views
INGREDIENTS
1 and a half kg lamb2 tablespoons butter1 heaped tablespoon ginger garlic1 packet shan karahi1 teaspoon kashmiri masala 1 teaspoon turmeric powder 1 tablespoon chilli powder 1 tablespoon roasted dhania (coriander)/jeerah powder 1 and a half tablespoon whole jeerah1 onion fried till crispyHalf a cup sourmilk6 tablespoons tomato pureeA pinch egg yellow powder mixed in 2 tablespoons water4 potatoes
METHOD
Marinate meat with all ingredients except butter.Melt butter and add in meat mixture.Cook on medium heat till water has dried. Add 3 cups water with potatoes and allow to cook for 10 to 15 minutes. Bake at 180% till cooked.
INFO & TIPS
Salt is already added to the shan karahi spice
Advertise Here
Want to see your advert here ? find out how to advertise with us.
Learn more.
Comments
Ordered By Newest
---
---
Suggest Recipes
You May Like