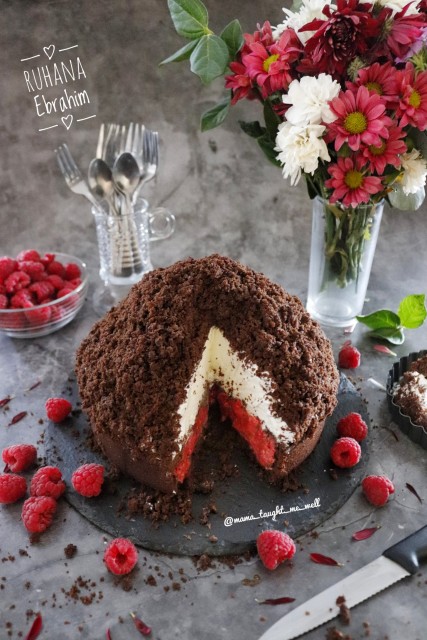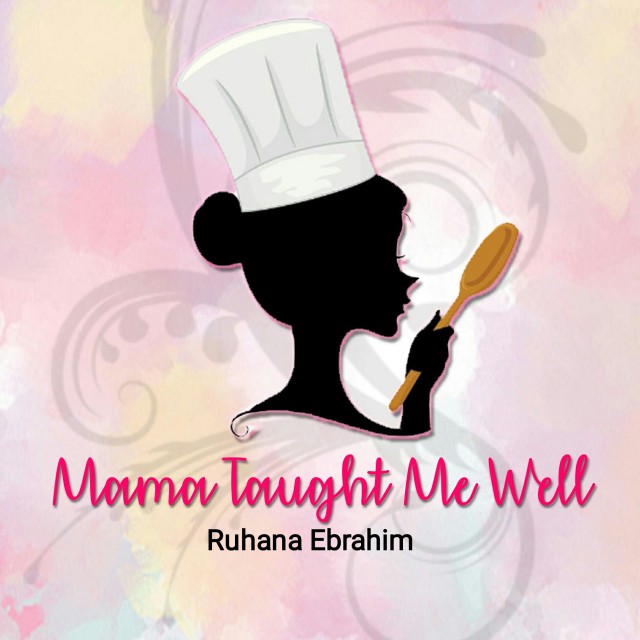 Ruhana Ebrahim
Grand Master
Interior Decorator.
Foodie!
Food styling.
Fusion Cooking.
Recreational baker.
Food Author of "Oh My Cupcakes!"
Mum and wife.
(Another 2 books on the way Insha Allah!)
---

South Africa
Joined 6 years ago
---
@mama_taught_me_well
CREDITS
Rec cred: @mama_taught_me_well
Pic cred: Ruhana Ebrahim

(A.k.a Maulwurfkuchen)


INGREDIENTS
4 eggs1 cup castor sugar½ cup oil1 teaspoon vanilla essence½ cup warm water4 heaped teaspoon cocoa powder1 cup flour2 ½ teaspoon baking powder
Filling-2 bananas/ or raspberries250ml Orley whip/ or fresh cream ¼ cup icing sugar½ teaspoon cream of tartar½ teaspoon vanilla essenceGrated chocolate/ oreo cookies crumbled (optional)
Topping-Cake crumbs
METHOD
Cake-1. Preheat oven to 180°Cup.2. Grease & line a 22cm round pan.3. Beat eggs and sugar till pale & fluffy.4. Beat in oil & vanilla.5. Mix water & cocoa powder.6. Sift flour and baking powder.7. Add both flour and cocoa liquid alternatively, then beat till it's smooth batter, not over beating. 8. Bake for approximately 35-40min or until a skewer inserted in center removes clean.9. Allow to cool. Remove from pan.10. Slice the raised top of cake off to make a flat top.11. Leaving 2 inches from the base and from the all around the circumference of cake, cut a hole into cake and scoop out cake.12. The cake removed, crumble and leave aside for the topping.
Filling-13. In a deep dish, beat fresh cream, sugar, cream of tartar and vanilla till stiff peaks have formed.14. May fold in grated chocolate or cookie crumbs. I had left it plain.
Assembly-15. Place down the raspberries. I mashed a little and placed down, then filled in the rest with whole raspberries. (May even cook into a compote), or cut bananas into halves lengthwise and place into the hole.16. Spoon the whipped cream over creating a dome.17. Then place into freezer till the cream has just firmed.18. Gently place on chocolate cake crumbs, resembling a mole hill. 19. Place into fridge till needed. 20. Or serve straight away.
INFO & TIPS
You may make your whipped cream any flavoring. Chocolate, caramel, banana, berry etc. If you find the raspberries too tart, slice in halves and sprinkle in 2 Tbsp of sugar and allow to macerate a little.
POSTED ON
29 Jun 2020
WOULD YOU LIKE TO ?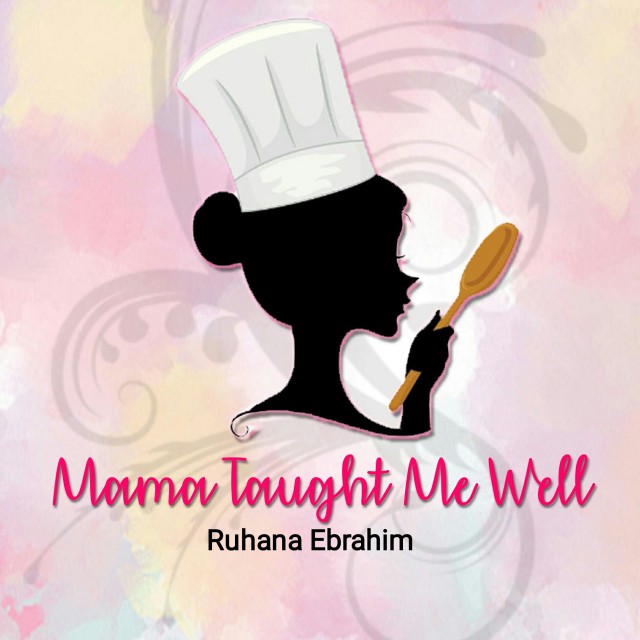 Ruhana Ebrahim
Grand Master
Interior Decorator.
Foodie!
Food styling.
Fusion Cooking.
Recreational baker.
Food Author of "Oh My Cupcakes!"
Mum and wife.
(Another 2 books on the way Insha Allah!)
---

South Africa
Joined 6 years ago
---
@mama_taught_me_well
COMMENTS
You May Also Like
Suggest Recipes