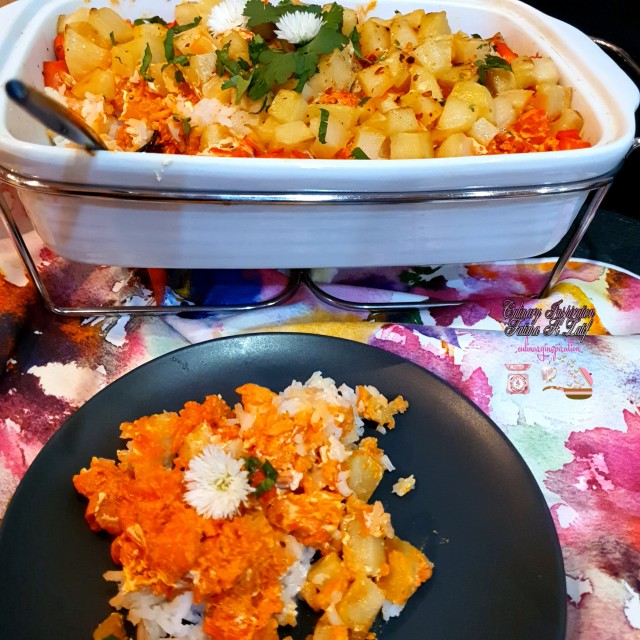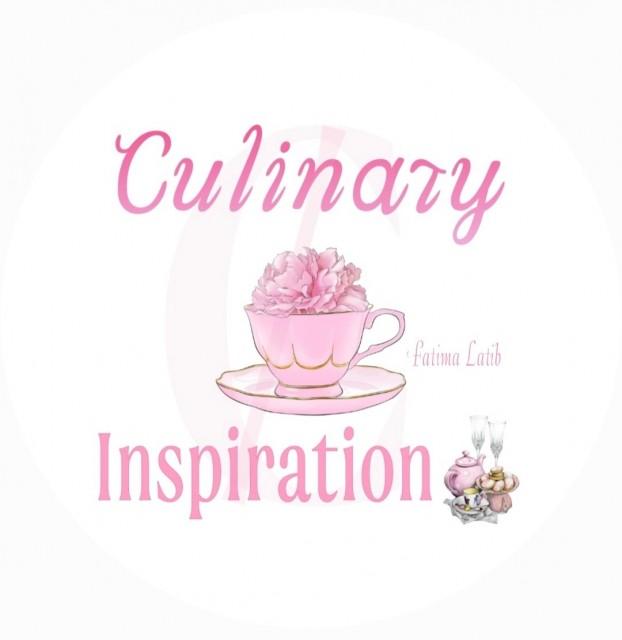 Fatima Latib
Grand Master
So grateful to be sharing my world with you 💛
www.culinaryskillsbyfatima.wordpress.com
---

South Africa
Joined 11 years ago
---
@_culinaryinspiration_
CREDITS
Recipe & Picture credit:
Fatima A Latif
@_culinaryinspiration_

Bismillah hir Rahman nir Raheem


RECIPE
2 cups chicken fillets cubed, washed and drained
Marinate with:¾ cup double cream yogurt2 teaspoons shan tandoori spice1 teaspoon red chilli powder¼ teaspoon tumeric 1 teaspoon coriander powder 1 teaspoon cumin powder Salt to taste A drop of red colouring2 tablespoons lemon juice½ teaspoon chilli flakes
Cook chicken on very low heat with 2 tablespoons butter.
Boil 1 & ½ cups Jasmine rice (bhimdi rice)
Fry potato cubes and season
Chicken must be very saucy. Adjust chilli according to taste. Put less chilli if u dont want it spicy.
In a casserole dish layer rice then chicken and top with potatoes. Warm in oven and serve. I served with a raita. Enjoy.
POSTED ON
08 Aug 2020
WOULD YOU LIKE TO ?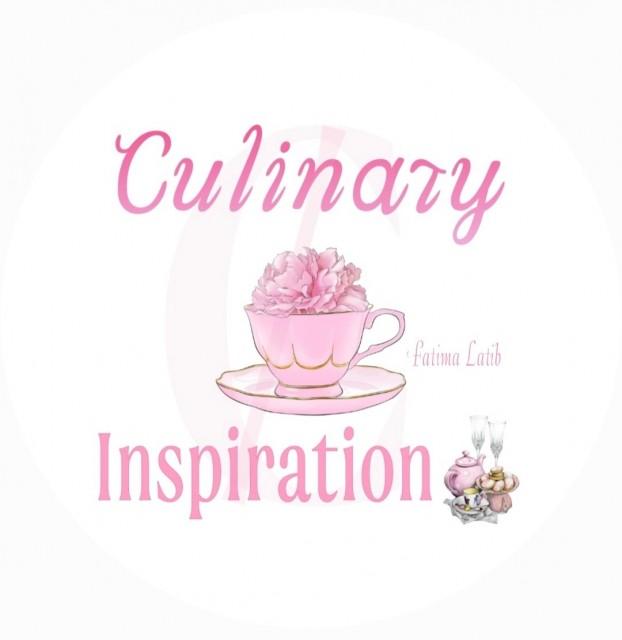 Fatima Latib
Grand Master
So grateful to be sharing my world with you 💛
www.culinaryskillsbyfatima.wordpress.com
---

South Africa
Joined 11 years ago
---
@_culinaryinspiration_
COMMENTS
You May Also Like
Suggest Recipes