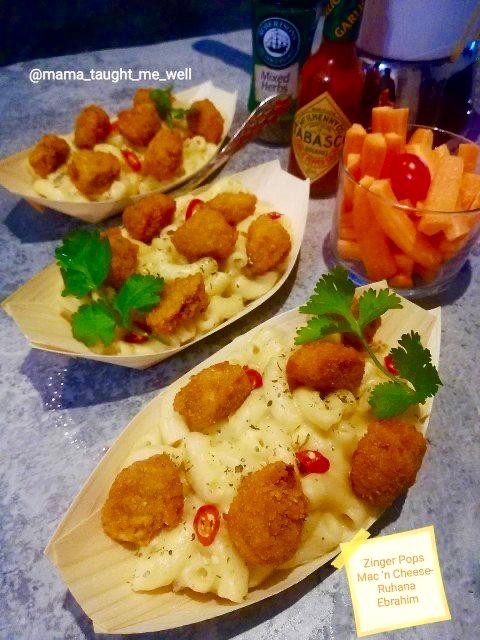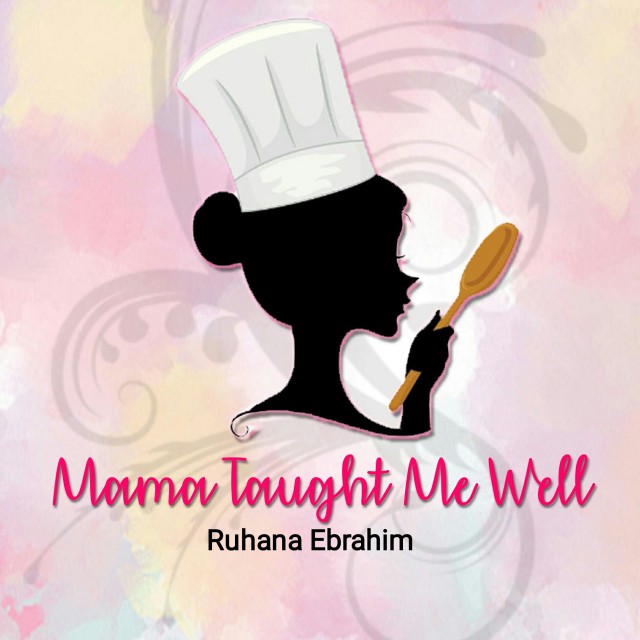 Ruhana Ebrahim
Grand Master
Interior Decorator.
Foodie!
Food styling.
Fusion Cooking.
Recreational baker.
Food Author of "Oh My Cupcakes!"
Mum and wife.
(Another 2 books on the way Insha Allah!)
---

South Africa
Joined 6 years ago
---
@mama_taught_me_well
INGREDIENTS
Flamim' Hot Cheetos Pops Mac 'and Cheese
Pic cred: Ruhana EbrahimRec cred: @mama_taught_me_well
Ingredients:2 cups macaroni,100g butter (cubed),½ cup flour,2 cups milk,1 cup sour cream,8 triangles melrose cheese spread,¼ cup Parmesan cheese,½ teaspoon salt,½ teaspoon mustard powder,½ teaspoon pepper,2 cups grated cheddar cheese,Dried mixed herbs.
Zinger Pops-1 large packet Flamin' Hot Cheetos (crumbed)1 cup self-raising flour½ teaspoon salt2 teaspoon dried rough red chillies1 teaspoon dried Italian seasoning1 teaspoon onion powder½ kg chicken fillet medium cubes2-3 Eggs (beaten)
METHOD
Pops-1. Mix all seasoning ingredients together in a dish with flour.2. Dip chicken cubes in flour, then egg, then Cheetos crumbs. For a double dip, repeat process.3. Place in the fridge to firm whilst heating oil.4. Deep fry chicken until golden and cooked through.
Mac 'and cheese-1. Cook macaroni with little oil and salt till al-dente.2. Preheat oven to 180°Cup.3. In a large saucepan, melt butter. Stir in flour until smooth. Gradually add milk. Whisk until thickened.4. Reduce heat; stir in sour cream, melrose cheese, Parmesan, salt, mustard and pepper until smooth and cheese is melted.5. Toss macaroni with cheddar cheese. Transfer to a baking dish. Stir in cream sauce.6. Bake, uncovered, 30 minutes until golden brown and bubbly.7. Place fried pops over and garnish with chopped parsley.
INFO & TIPS
Note: I also like to serve with some Soul Fire or Tabasco sauce.
POSTED ON
11 Aug 2020
WOULD YOU LIKE TO ?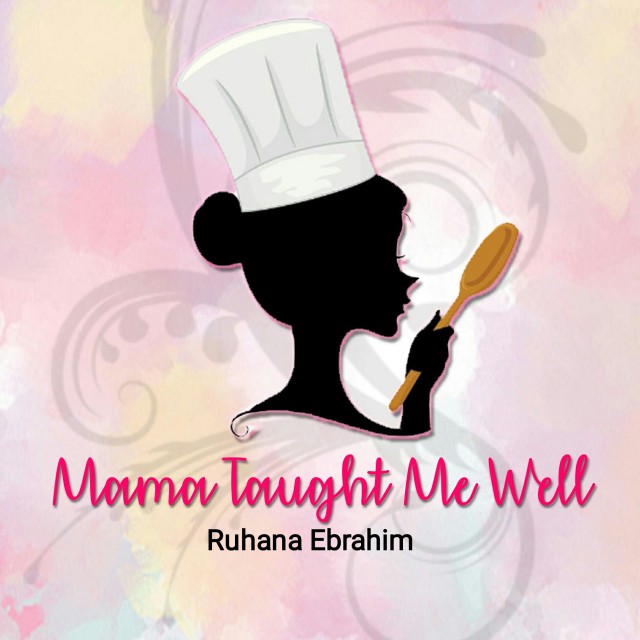 Ruhana Ebrahim
Grand Master
Interior Decorator.
Foodie!
Food styling.
Fusion Cooking.
Recreational baker.
Food Author of "Oh My Cupcakes!"
Mum and wife.
(Another 2 books on the way Insha Allah!)
---

South Africa
Joined 6 years ago
---
@mama_taught_me_well
COMMENTS
You May Also Like
Suggest Recipes