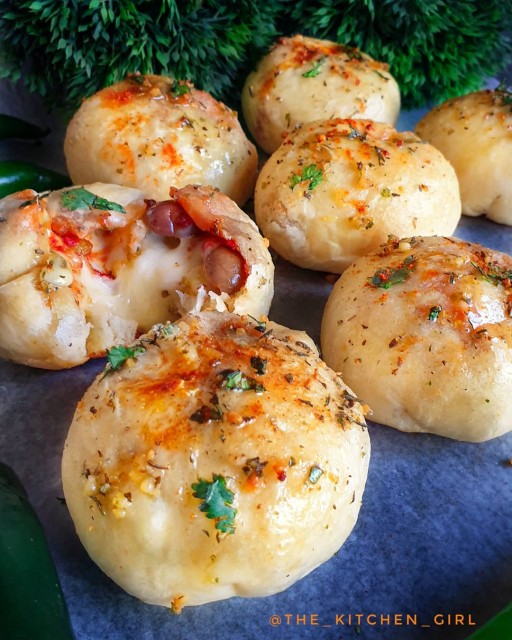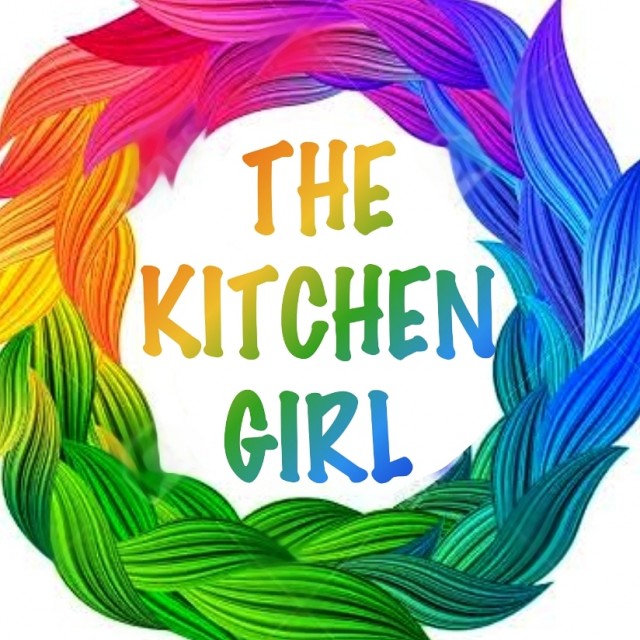 The Kitchen Girl
Kitchen Fundi
Foodie. Food inspires me! Recipes From my kitchen to yours!
---

South Africa
Joined 6 years ago
---
@the_kitchen_girl
CREDITS
INGREDIENTS
Pizza dough stuffed with a pizza filling of your choice. Rolled into a ball, brushed with a garlic and herb oil, then baked till golden.Break them open and see the cheese ooze out!!! Absolutely yummmy!!!

For these I just made a simple filling, my pizza sauce topped with green peppers, olives, mozarella cheese, green chillies.You can add any filling to these as you like.

I will have the pizza dough recipe below which is my absolute favourite. Its my mum's famous pizza dough. You can use it for a normal pizza too. Its so soft and so yummyFor the dough:Recipe: my mum2 cups flour ½ (5g) sachet instant yeast ( anchor purple) 1 egg 1 teaspoon salt 3 teaspoon sugar3 tablespoon oil +- ½ cup warm milk and water mixed

Mix the above ingredients to form a soft dough. I used a little more than half a cup on the milk water to make a very soft dough. Then added extra 2 tablespoon oil on top of the dough and kneaded for 5 to 7 minutes till smooth and elastic.Cover and allow to rise!!Knock down and divide into 20.Roll each into a small disc. Place your sauce and filling. Close to form a ball.Brush with garlic herb oil ( place some garlic and mixed herbs into some oil).Bake at 180c for about 15 to 20min, then grill to brown the tops.Serve hot!!!
METHOD
Pizza SauceThis is my go to Pizza sauce. It's so vibrant in colour, simple and so tasty. 6 medium tomatoes chopped roughly4 tablespoon oil20 small cloves of garlic1 medium onion choppedHalf teaspoon each dried origanum and basil.1 teaspoon red chilli flakesSalt to tasteKashmiri Red chilli powder to tastePaprika as needed½ teaspoon sugar3 tablespoon tomatoe puree
In a pan, heat your oil and fry the onions and garlic on medium heat till u get a nice aroma and the onions soften a bit. Do not brown or burn the garlic and onions.Add the origanum, basil and chilli flakes. Mix and cook for a minute to release the flavours.Add the tomatoes and some salt. Mix well and allow to cook on low heat till the tomatoes soften and the oil seperates. The tomatoes will begin to leave the sides of the pan. Add your sugar, paprika, red chilli powder and tomatoe puree. Cook on medium heat till the sauce is nice and thick. Allow to cool completely then liquidise.I like my sauce coursely liquidised so it still has a little texture to it.It can also be freezed. Just defrost fully before using.
POSTED ON
14 Aug 2020
WOULD YOU LIKE TO ?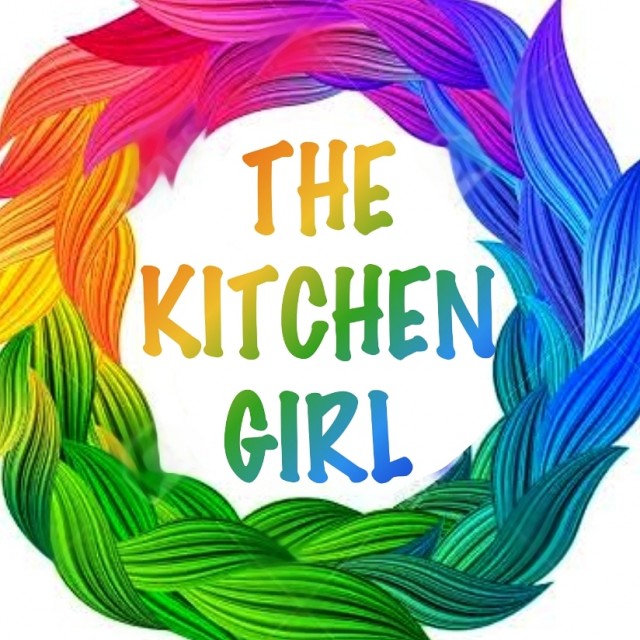 The Kitchen Girl
Kitchen Fundi
Foodie. Food inspires me! Recipes From my kitchen to yours!
---

South Africa
Joined 6 years ago
---
@the_kitchen_girl
COMMENTS
You May Also Like
Suggest Recipes