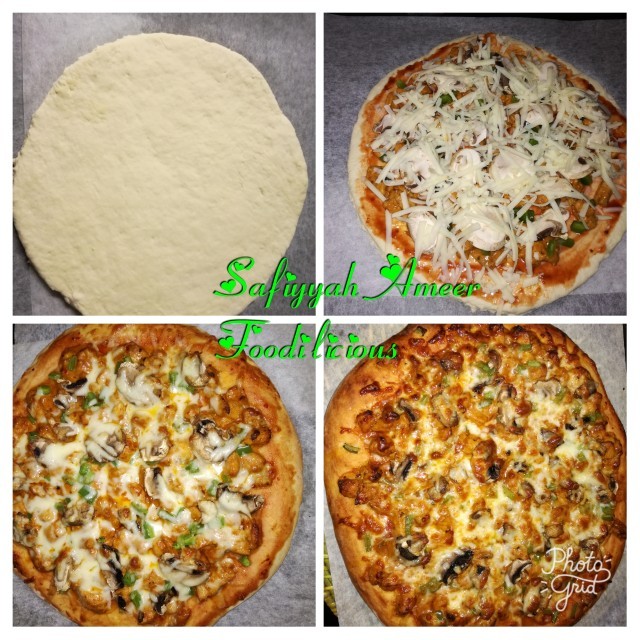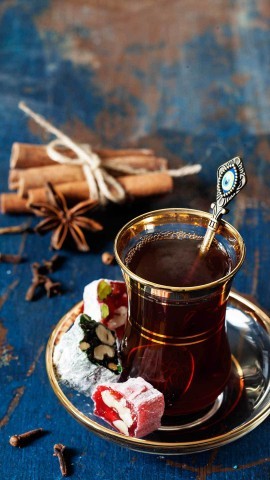 Safiyyah Ameer
Sous Chef
Housewife, blogger, love food, love feeding my family. Some of my recipes can be found on my FB group foodilicious
---

South Africa
Joined 12 years ago
CREDITS
Recipe n pic credit : Safiyyah Ameer


INGREDIENTS
3 chicken fillets cubed1 teaspoon red ginger garlic masala1 teaspoon salt1 tablespoon lemon juice1 tablespoon mochachos spice (if you don't have any other spice would do)2 tablespoon Mayonnaise1 tablespoon Nando's peri peri bushveld braai (bbq) sauce.
Pizza base
4 cups flour 2 ½ cups yoghurt1 teaspoon salt
METHOD
Chicken Method
Marinate chicken in the above.Heat a blob of butter in a pan and add chicken, cook until for a few minutes. Then add sauces and allow to cook until done.
Pizza base method
Mix together and roll or Pat to shape you want. (This would depend on your tray.)The quantity of the dough can be halved, I made this much today.
On the pizza base add sauce of your choice (I used wimpy tomato sauce and some red chutney), sprinkle a little cheese, then chicken, mushrooms, peppers (or any other topping of your choice) and then the cheese. Then bake at 180°c for 15 -20 minutes depending on your oven.
INFO & TIPS
The pizza base has to be madr with self raising flour.
POSTED ON
07 Aug 2017
WOULD YOU LIKE TO ?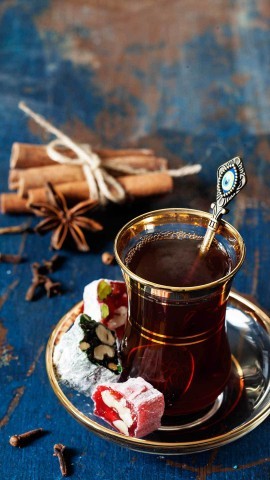 Safiyyah Ameer
Sous Chef
Housewife, blogger, love food, love feeding my family. Some of my recipes can be found on my FB group foodilicious
---

South Africa
Joined 12 years ago
COMMENTS
You May Also Like
Suggest Recipes