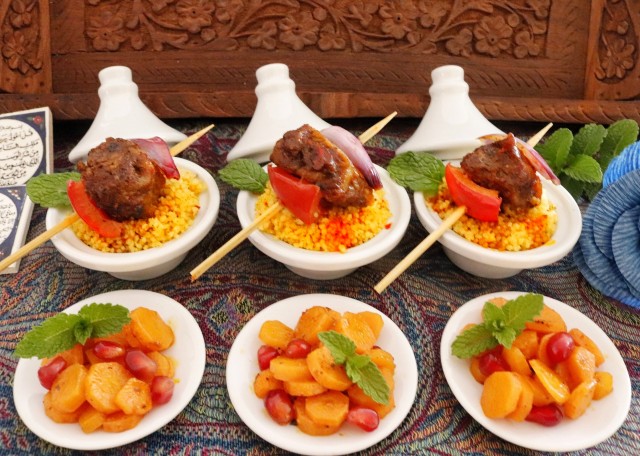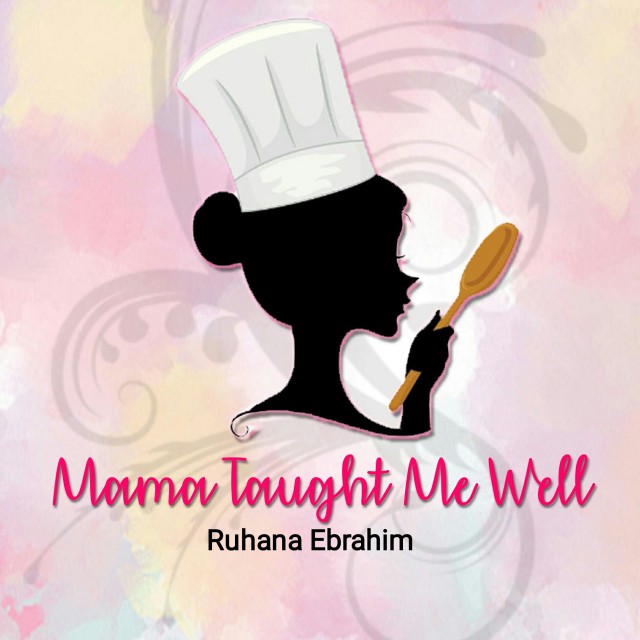 Ruhana Ebrahim
Grand Master
Interior Decorator.
Foodie!
Food styling.
Fusion Cooking.
Recreational baker.
Food Author of "Oh My Cupcakes!"
Mum and wife.
(Another 2 books on the way Insha Allah!)
---

South Africa
Joined 6 years ago
---
@mama_taught_me_well
CREDITS
Pic cred: Ruhana Ebrahim
Rec cred: @mama_taught_me_well


INGREDIENTS
Beef-1kg sirloin steak, (trimmed, cut into 3cm pieces)¼ cup chopped fresh dhania (coriander) (coriander)2 sprigs fresh mint (phudina)¼ cup fresh lemon juice2 tablespoon ground garlic paste1 tablespoon ground ginger paste½ teaspoon salt½ teaspoon freshly ground pepper2 teaspoons dhana (coriander) powder2 teaspoons jeeroo (cumin) powder½ teaspoon paprika¼ teaspoon taj (cinnamon) powder2 tablespoons olive oil½ red onion grated
Couscous:2 ½ cups warm water1 tablespoon curry powder½ teaspoon salt¼ teaspoon ground black pepper2 cups couscous3 tablespoons olive oil
Raita-1 cup plain double cream yoghurt2 sprigs fresh phudina (mint)1 fist fresh dhania (coriander) (coriander)1-2 fresh green chillies½ teaspoon jeeroo (cumin) powder½ teaspoon salt1 small English cucumber (grated)
Carrots-8 carrots (peeled)2 tablespoons olive oil1 tablespoon brown sugar½ teaspoon salt½ teaspoon pepper2 tablespoons fresh orange juice½ teaspoon red chilli flakes¼ teaspoon jeeroo (cumin) powder⅛ teaspoon cinnamon powderOrange zestPomegranate arils(Optional garnish- Pine nuts & pistachio)
METHOD
Beef-1. Soak wooden skewers for 20min.2. Grind coriander, mint, lemon juice, garlic, ginger, powdered spices, olive oil and onion. 3. Pour this over steak cubes and leave to marinate in fridge for 3-4 hours.4. Preheat oven to 200°Cup. 5. Place the skewers on a greased tray. Pour marinade over. 6. Grill in oven, turning over now and then, till beef is done to your liking. Remove and cover.
Couscous-1. Whilst the beef is cooking, place the water for the couscous in an ovenproof casserole dish with a lid.2. Mix the curry powder, salt and pepper into the water. 3. Whisk the couscous into the water. Let the couscous stand, with lid on, for 10 minutes to absorb the water.4. When beef is done, after removing, do not switch the oven off, leave it heated at 200°Cup.5. Pour half of the olive oil into the couscous and mix in with a spoon.6. Place the casserole into the oven and bake for 10 minutes.7. Remove the casserole from the oven and pour the rest of the oil into the couscous. Mix with spoon, work the oil through the couscous, breaking up any clumps.
Raita-1. Rinse and grate cucumber. 2. Grind chillies, mint, coriander, salt and jeeroo.3. Mix green paste into yoghurt with grated cucumber.
Carrots-1. Either cut carrots into even sized batons or into rounds.2. Toss with all ingredients and place on a greased oven tray.3. Roast in oven until tender, turning over when cooking.4. When done, garnish with pomegranate, pine nuts and pistachio.
Assembly-Spoon down couscous, drizzle on some raita, spoon on roasted carrots and place over beef kebabs.
POSTED ON
07 Sep 2020
WOULD YOU LIKE TO ?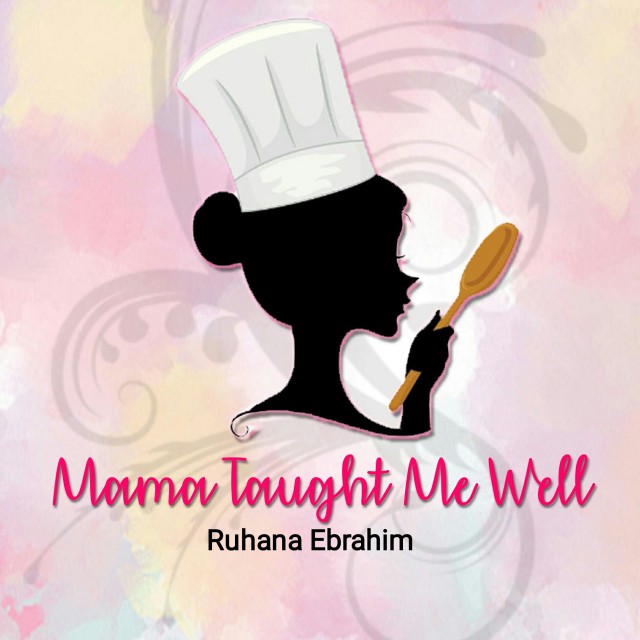 Ruhana Ebrahim
Grand Master
Interior Decorator.
Foodie!
Food styling.
Fusion Cooking.
Recreational baker.
Food Author of "Oh My Cupcakes!"
Mum and wife.
(Another 2 books on the way Insha Allah!)
---

South Africa
Joined 6 years ago
---
@mama_taught_me_well
COMMENTS
You May Also Like
Suggest Recipes