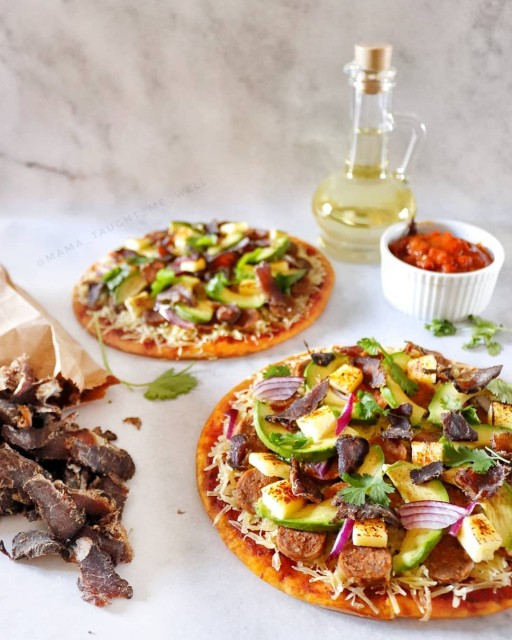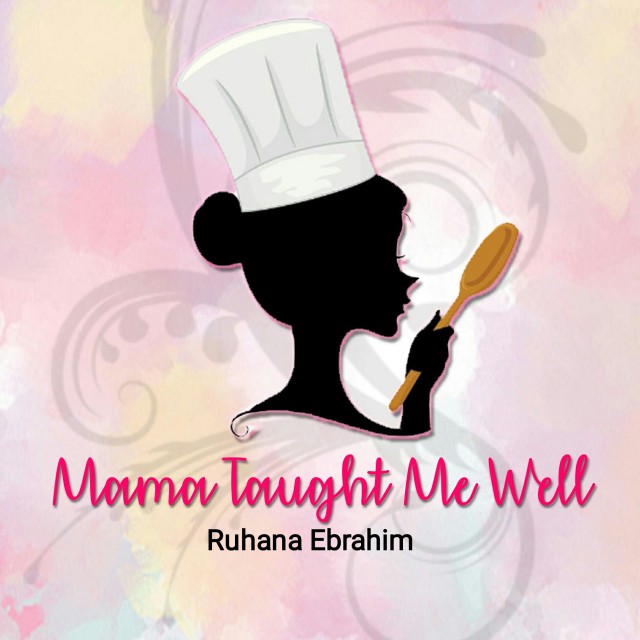 Ruhana Ebrahim
Grand Master
Interior Decorator.
Foodie!
Food styling.
Fusion Cooking.
Recreational baker.
Food Author of "Oh My Cupcakes!"
Mum and wife.
(Another 2 books on the way Insha Allah!)
---

South Africa
Joined 6 years ago
---
@mama_taught_me_well
CREDITS
Pic cred: Ruhana Ebrahim
Rec cred: @mama_taught_me_well


INGREDIENTS
4x Today's pizza basesMozzarella/white cheddar cheese (grated)1x Halloumi block (cut into thick fingers)2 ripe avocadosLemon juice1x tray boerewors (spicy)2 cups biltong shavingsCoriander/rocket
Pizza sauce-3 large tomatoes (liquidized)1 onion (sliced)1 cinnamon stick½ teaspoon saltPinch turmeric powder½ teaspoon coriander cumin powder½ teaspoon ground black pepper1 chilli powder1 tablespoon ground garlic paste50g sachet tomato paste1 teaspoon sugar1 tablespoon dried oregano
Caramelized onion-2 large red/ yellow onions (sliced)3 tablespoon oil2 tablespoon balsamic vinegar1 teaspoon honey¼ teaspoon saltPinch white pepper
#mamataughtmewellrecipesPic cred: Ruhana EbrahimRec cred: @mama_taught_me_well
METHOD
Sauce-1. In a pan, braise onion with cinnamon and oil until lightly golden.2. Add garlic and braise for a few seconds. Then add in liquidized tomatoes, tomato paste, sugar, spices & oregano.3. Cook until liquid is reduced and forms a thick sauce. Remove cinnamon stick.
Onion-1. Remove onion peel. Rinse. Cut onion in half lengthwise.2. Then slice finely.3. In a pan, heat oil, add the onions, fry on medium heat for 10-15 minutes, or until translucent and softened.4. Add the balsamic vinegar, honey, and salt and pepper5. Cook for 2 to 3 minutes or until the onions become "jammy".
Pizza-1. Fry/braai (bbq) boerewors till just done. Cut into even round slices. Leave aside.2. Preheat oven to 180°Cup.3. Grease 4 pizza pans or two large oven sheet trays.4. Place frozen bases onto the trays.5. Spoon on prepared sauce onto the bases.6. Place in oven till bases start to crisp a little.7. Remove from oven.8. Onto the bases, spread the prepared caramelized onion.9. Now sprinkle on grated cheeses & sliced boerewors.10. Slice the avocado, then brush with lemon juice.11. Dry fry the halloumi on a high heat on either side, then cut into cubes & place all over pizzas.12. Place pizzas back in the oven to melt the cheese and crisp the base. 13. When done, remove from the oven & generously garnish with biltong shavings and chopped coriander/ or rocket. 14. Slice & serve.
INFO & TIPS
a) If you're not a fan of boerewors, then replace with sliced sausage or cooked beef cubes.
b) You could even use chicken/ostrich biltong, and replace the boerewors with cooked chicken cubes or sliced chicken sausage.
c) You could use rocket in place of coriander for a more peppery taste.
d) You could replace the halloumi with feta cheese.
POSTED ON
16 Sep 2020
WOULD YOU LIKE TO ?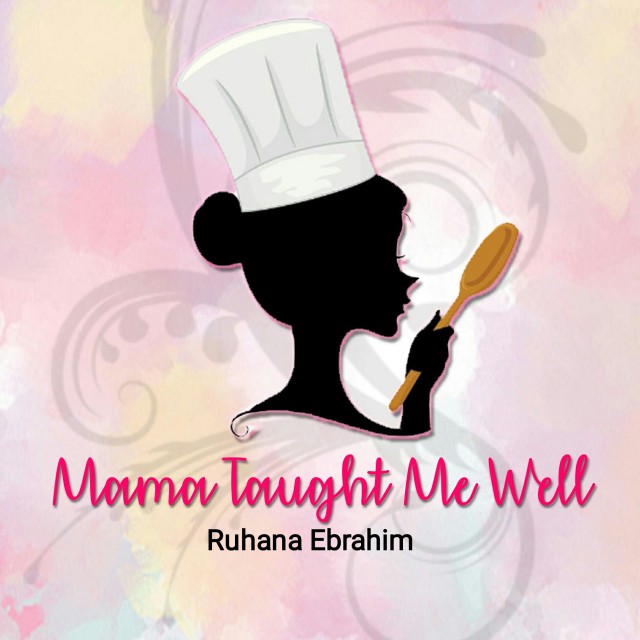 Ruhana Ebrahim
Grand Master
Interior Decorator.
Foodie!
Food styling.
Fusion Cooking.
Recreational baker.
Food Author of "Oh My Cupcakes!"
Mum and wife.
(Another 2 books on the way Insha Allah!)
---

South Africa
Joined 6 years ago
---
@mama_taught_me_well
COMMENTS
You May Also Like
Suggest Recipes