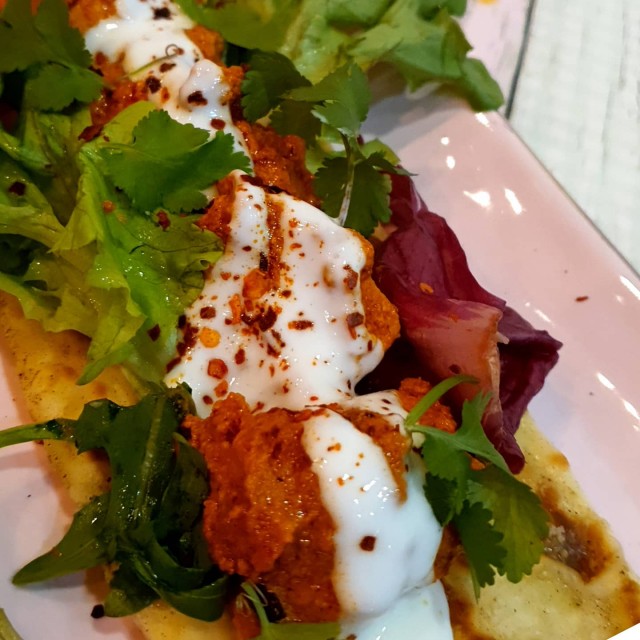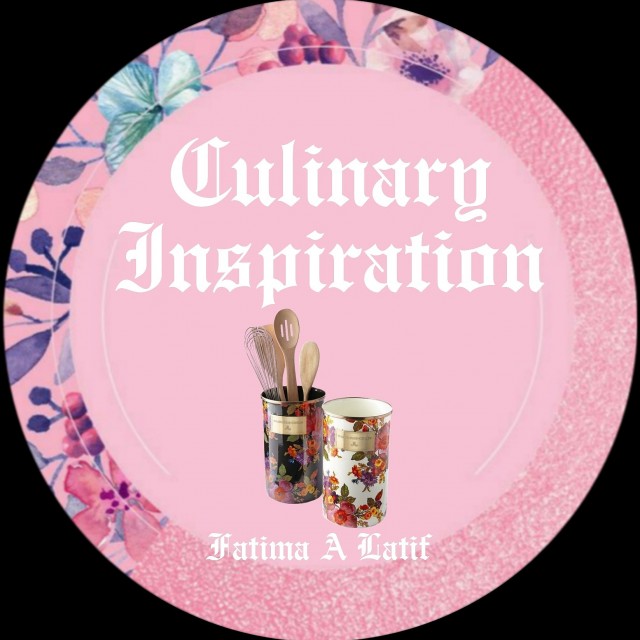 Fatima A Latif
Master Chef
So grateful to be sharing my world with you 💛
www.culinaryskillsbyfatima.wordpress.com
---

South Africa
Joined 10 years ago
---
@_culinaryinspiration_
CREDITS
Recipe & Picture credit:
Fatima A Latif
@_culinaryinspiration_

Bismillah hir Rahman nir Raheem


RECIPE
6 fillets cut into chunky cubes
Marinate with:½ cup double cream yogurt 2 tablespoons lemon juice1 teaspoon fine red chilli powderA drop of red colouring ¼ teaspoon fine cumin powder1 teaspoon lemon pepper1 teaspoon tandoori spice
Marinate chicken boti. Cook on low heat till done.
For the flatbread

Garlic naanFatima A Latif
2 & ½ cups flour1 & ¼ teaspoon baking powder1 teaspoon salt½ cup yogurt Warm milk to make dough
Roll out long ovals and cook on tawaFrom this you will get 5 garlic naans.
Brush with garlic butterHeat in ovenBefore serving brush more garlic butter over.
Garlic butterFatima A Latif
Melt butter, add small pieces of fresh garlic and Aromat (a South African Spice) to taste. Add grounded coriander leaves. Brush on garlic naan.

On the naan layer some lettuce then top with chicken boti a d drizzle some yogurt over.
Enjoy.
POSTED ON
21 Sep 2020
WOULD YOU LIKE TO ?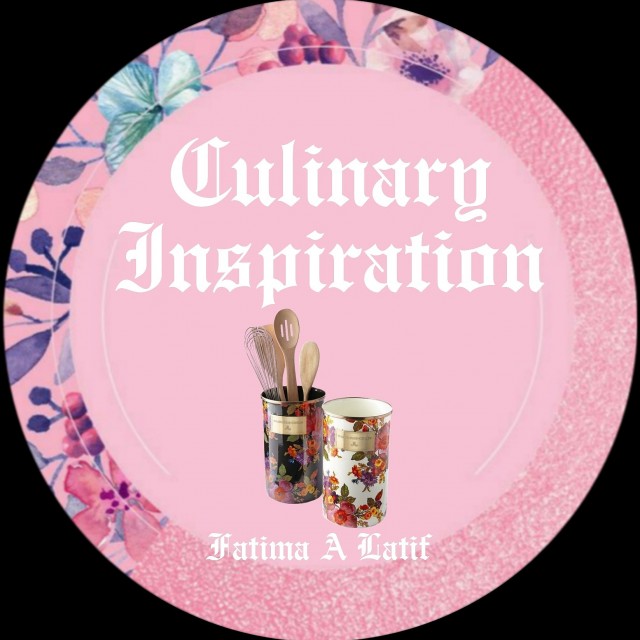 Fatima A Latif
Master Chef
So grateful to be sharing my world with you 💛
www.culinaryskillsbyfatima.wordpress.com
---

South Africa
Joined 10 years ago
---
@_culinaryinspiration_
COMMENTS
You May Also Like
Suggest Recipes