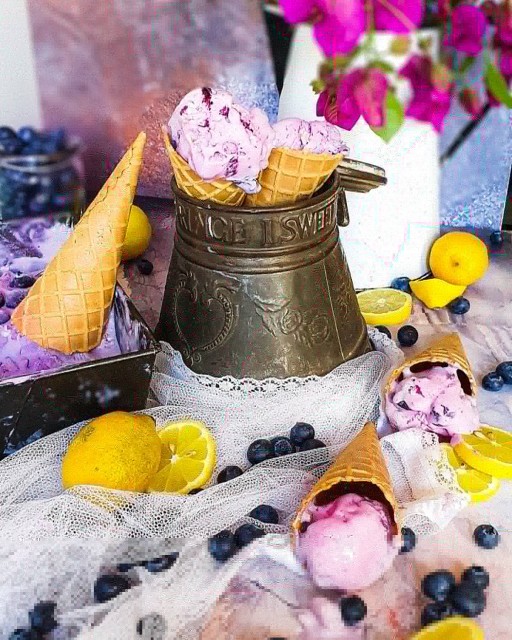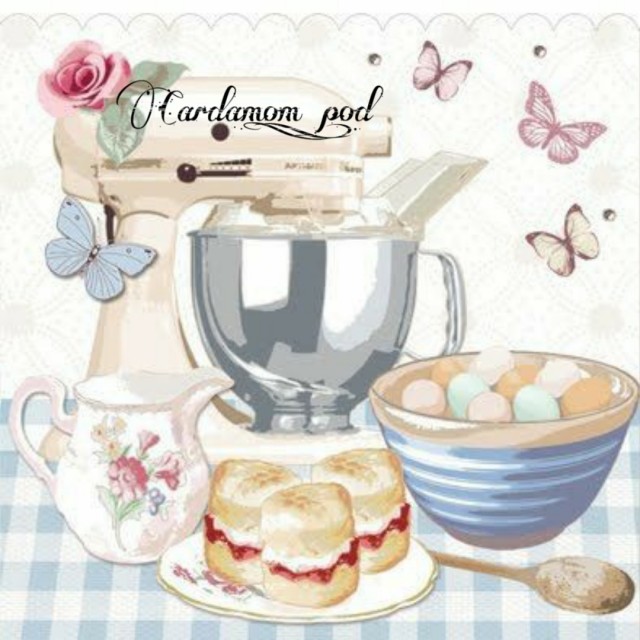 Nasreen Ali
Kitchen Hand
Love the sweeter things in life.
---

South Africa
Joined 3 years ago
---
@Cardamom_pod
INGREDIENTS
1 cup blueberries½ cup sugar 1 teaspoon cornflour ½ cup water 230g cream cheese full fat ½ tin condensed milk Juice of ½ small lemon250ml whipping cream6 or 7 tennis biscuits crushed into chunky pieces. Not fine
METHOD
In a saucepan simmer blueberries with water cornflour and sugar.
Allow to thicken slightly. Remove from heat and empty into a bowel. It will become a jam consistency.  Allow to cool over ice water.
In a stand of a mixer , whip 250ml whipping cream to soft peak stage. 
Beat cream cheese condensed milk, and lemon juice together until well blended and no lumps remain. 
Fold in the the cooled blueberry sauce, the sauce must not be hot,  and then fold in the whipped cream. Add the biscuits and mix through. Either set in a loaf pan and freeze with it covered completely in cling wrap, stirring it every hour until it reaches ice cream consistency. 
Or churn in an ice cream machine. Serve as soft serve or in cones.
POSTED ON
18 Oct 2020
WOULD YOU LIKE TO ?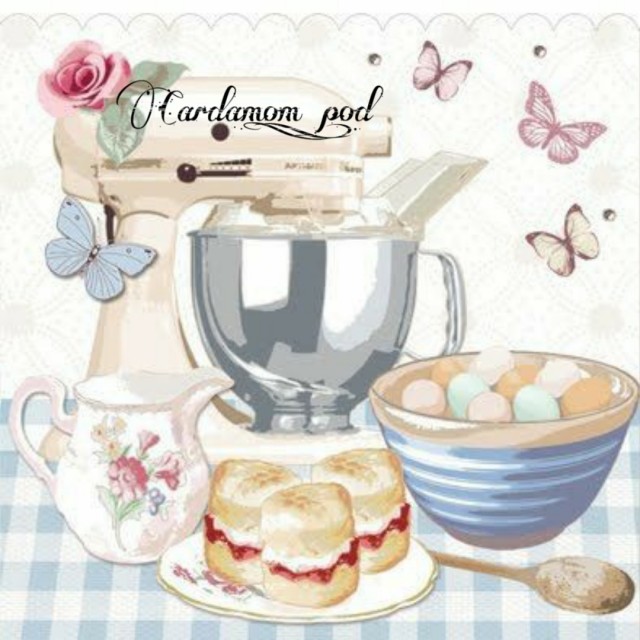 Nasreen Ali
Kitchen Hand
Love the sweeter things in life.
---

South Africa
Joined 3 years ago
---
@Cardamom_pod
COMMENTS
You May Also Like
Suggest Recipes