 6
favs
0
coms
570
views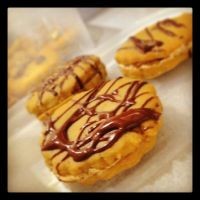 Taskeen Jamal Karim
SOUS CHEF
47
135.7K
42

Chef and Owner : Taste of Home , delivering delicious work lunches (based in Istanbul, Turkey)

Active recipe sharer and reviewer - using contempor...
CREDITS
original is from here: https://www.feedthelion.co.uk/british-pie-week-2019-shepherds-pie/


INGREDIENTS
1kg Minced lamb 1.5 kg Potatoes4 Celery sticks (I used leek), finely chopped3 Carrots (200g), finely diced2 Onions, finely choppedGarlic x 4 cloves, gratedGinger x 2" piece, grated
3-4 tablespoon Double cream 3 tablespoon Plain flour 4 tablespoon Tomato puree 200g Tomato passata (crushed tomato can be used)2 tablespoon Worcestershire sauceButter for indulgenceOil for cooking
SPICES1 teaspoon Chilli powder 1 teaspoon Chilli flakes ½ teaspoon Turmeric powder 1 heaped t Coriander powder ½ teaspoon English mustard powder½-1 Coarsely ground black pepper 1 tablespoon Dried mix herbs
METHOD
PREPARE THE MASH POTATO1. Wash the potatoes, cut into chunks and boil until cooked. Drain off the water and pop the potatoes back in the pot.2. Use either a potato masher or a fork to mash down the potatoes a little. Add in as much butter as you like, along with the double cream and salt to taste. Mash the potatoes so that they're not completely smooth, you want there to be, the odd lump or two. Check the seasoning and add salt if required. Mix well, keep aside for later.
COOK THE MINCED LAMB1. Heat a couple of tablespoon of oil in a wide cooking pot and add in the ginger and garlic. Sauté over medium heat for a couple of minutes.2. Add in the onions along with ½ teaspoon of salt and cook for a further 4-5 minutes. The onions need to have softened, no need to brown them.3. Now, add in the celery/leek and diced carrots. Cook over medium heat for 5 minutes.4. Turn the heat up to high and add in the minced lamb. Add in the spices- chilli powder, chilli flakes, turmeric powder, coriander powder, mustard powder and the black pepper. Cook until the mince has completely changed colour 5. Reduce the heat to medium and add in the plain flour. Cook for a couple of minutes so that the flour is fully incorporated.6. Add in the tomato puree and mix thoroughly so its well mixed in. Now, pour in the passata and cook for 3-4 minutes over medium heat.7. Add in the Worcestershire sauce and mix well. Add extra water (or stock if you like) and cook. Also add in salt. 8. Give the mince a good stir, cover with lid, reduce heat to low and allow the lamb to simmer for around 10-15 minutes until all the excess moisture has dried up. Add in the dried herbs, mix through and turn off the heat.
ASSEMBLY1. Pour all the mince mixture into an oven dish and scoop over the mashed potatoes. Level out using the back of a wet spoon.2. Use a fork to make vertical ridges all over the mash. Sprinkle over a generous pinch of the dried herbs and daub all over, small lumps of butter.
COOKING THE PIE1. Pre-heat your oven to gas mark 6/200C. 2. Place your pie in the centre of the oven and leave to cook for 15-20 minutes, until the mash has turned a crunchy, golden brown and is bubbling away. Once the pie is out of the oven, allow to rest for 5 minutes. then serve and enjoy!
INFO & TIPS
Half recipe served 4 people (served with a side salad)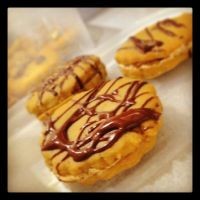 Taskeen Jamal Karim
SOUS CHEF
47
135.7K
42

Chef and Owner : Taste of Home , delivering delicious work lunches (based in Istanbul, Turkey)

Active recipe sharer and reviewer - using contempor...
Comments
Ordered By Newest
---
---
Suggest Recipes
You May Like
Spicy Shepherd's Pie (mince & Potato Casserole) is part of the
Beef, Mutton, Steak
recipes category