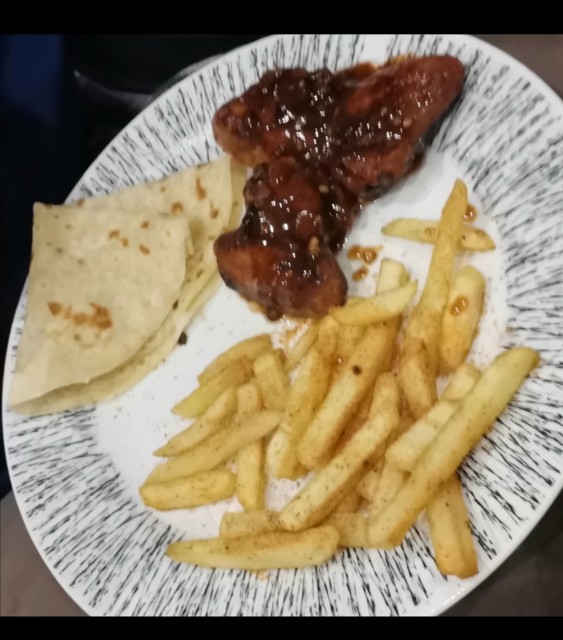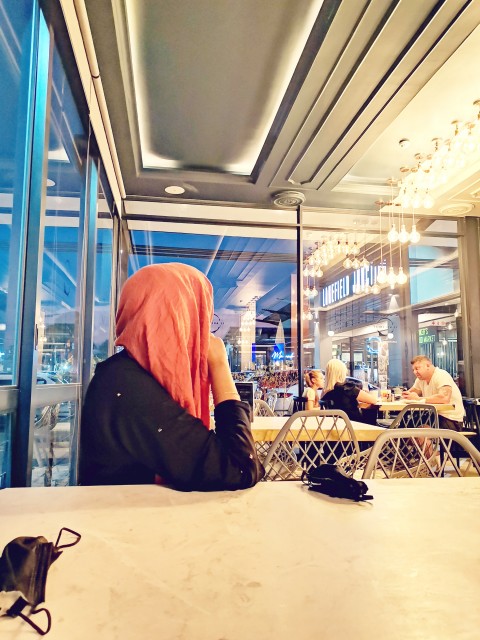 Amirah
Student Chef
*Kitchen fundi
*Love simplicity
*Always looking for easy things to cook hence my recipes are usually easy peasy
---

South Africa
Joined 8 years ago
CREDITS
U would know from reading my recipes that I am all about ease and convenience!

Credit to Imana sticky BBQ sauce for making my life easy!


INGREDIENTS
Marinade:12-16 wings (with skin)1tblsp crushed chilli Few drops lemon juice 1tblsp crushed ginger and garlic1 teaspoon chilli powder 1 tablespoon black pepper 2 teaspoon chicken spiceSprinkle of sugar (about 4tsp)
Sauce:250ml boiling water1 sachet Imana sticky BBQ sauce (purchase from pnp, Spar, checkers, most grocery stores)
METHOD
1. Marinade chicken with dry rub (ingredients indicated above) 2. Set oven on grill at 180 degrees 3. Get a payrex (not too flat), cut up some foil (optional), drizzle oil and place wings neatly on skin facing upwards. Pop in oven for 30 minutes leaving the foil open4. When almost time to open oven make sauce by pouring sachet content into measuring jug and filling in 250ml boiling water. Stir for a minutes until sauce thickens. 5. Flip wings then pour sauce over and pop back in oven for about 20min. 6. Once ready to serve garnish with seseme seeds/dhania (coriander)
I served with chips and roti for a full on hearty meal!
INFO & TIPS
*please note that you should not put too much the lemon juice-purpose is to make the spices a paste to stick on the wings
*the Imana sauce instructions ask for quarter cup sugar - however I only sprinkled about 4 tsp which was sufficient
POSTED ON
22 Jun 2021
WOULD YOU LIKE TO ?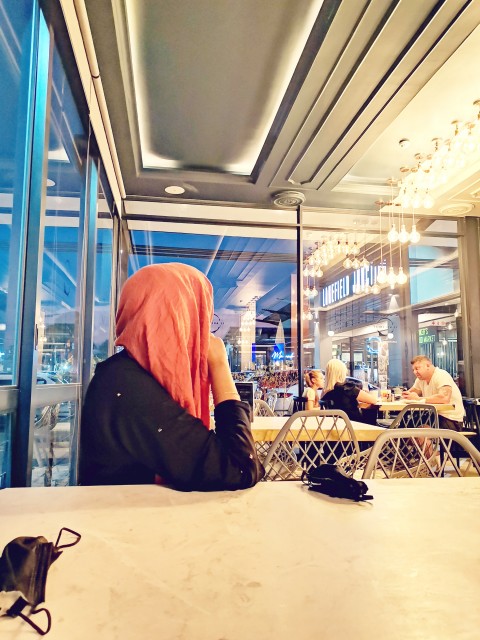 Amirah
Student Chef
*Kitchen fundi
*Love simplicity
*Always looking for easy things to cook hence my recipes are usually easy peasy
---

South Africa
Joined 8 years ago
COMMENTS
You May Also Like
Suggest Recipes