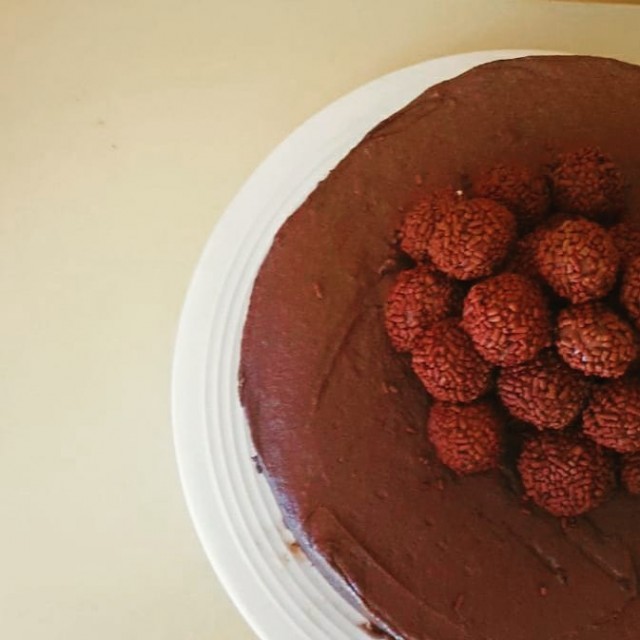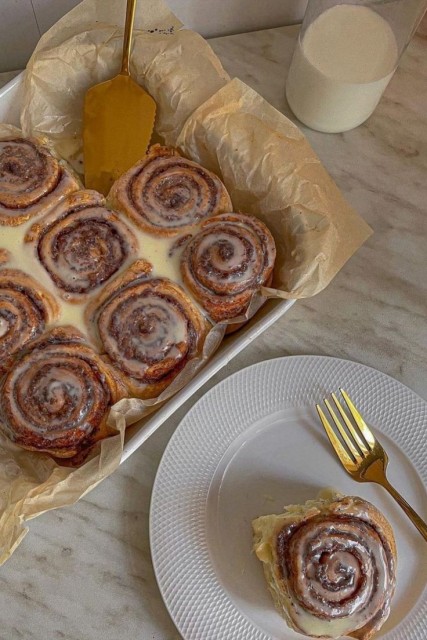 Mariyam Mohamed
Kitchen Fundi
I am a home baker
I host online classes, during the weekends
---

Lesotho
Joined 2 years ago
---
@Cookiecrew13
CREDITS
Photo and recipe credit @cookiecrew13


INGREDIENTS
500 ml  cake flour187 ml cocoa15 ml baking powderpinch of salt4 large eggs375 ml caster sugar5 ml  vanilla essence1 tin @nestle dessert cream125 ml water125 ml full cream milkextra butter for greasing
ICING125 g butter80 ml cocoa500 ml icing sugar60 ml full cream milk2,5 ml vanilla essence
METHOD
Preheat the oven to 180 °Cup.Sift the cake flour, cocoa, baking powder a and salt together.
Set aside.
Use an electric mixer and beat the eggs and the castor sugar together for 5 minutes until light yellow in colour. Stir in the vanilla essence.
Mix the Nestle Cream, water and milk until smooth.
Stir the Cream mixture and the sifted flour mixture bit by bit into the egg mixture until you have a smooth batter.
Grease two round cake tins with a diameter of 20 cm well with butter and line the cake tins with baking paper.
Divide the batter equally between the two cake tins.
Bake for 30 to 35 minutes.
Let the cakes cool down in the cake tins and then turn them out onto a cooling rack to cool down completely.
IcingUse an electric mixer and beat the butter until creamy and light yellow.Sift the icing sugar and the cocoa together.Add the icing sugar mixture to the creamed butter little by little while you continue beating the mixture.Add the vanilla essence and milk, and then the remaining icing sugar.Beat for another 3 minutes until creamy.Spread one cake layer with icing, place the next cake layer on top and spread the remaining icing on the outside of the cake.
Decorate the cake as you please.
POSTED ON
13 Jun 2021
WOULD YOU LIKE TO ?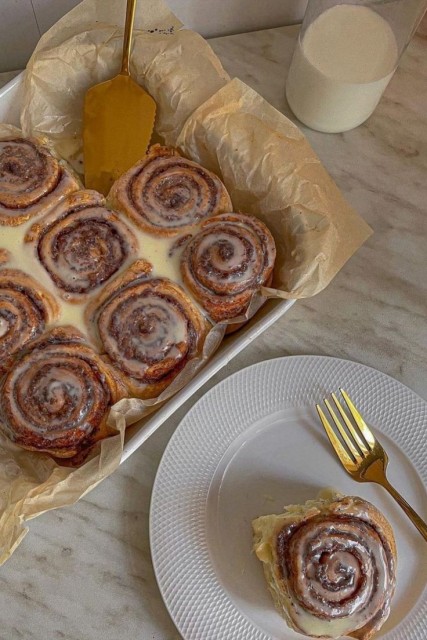 Mariyam Mohamed
Kitchen Fundi
I am a home baker
I host online classes, during the weekends
---

Lesotho
Joined 2 years ago
---
@Cookiecrew13
COMMENTS
You May Also Like
Suggest Recipes