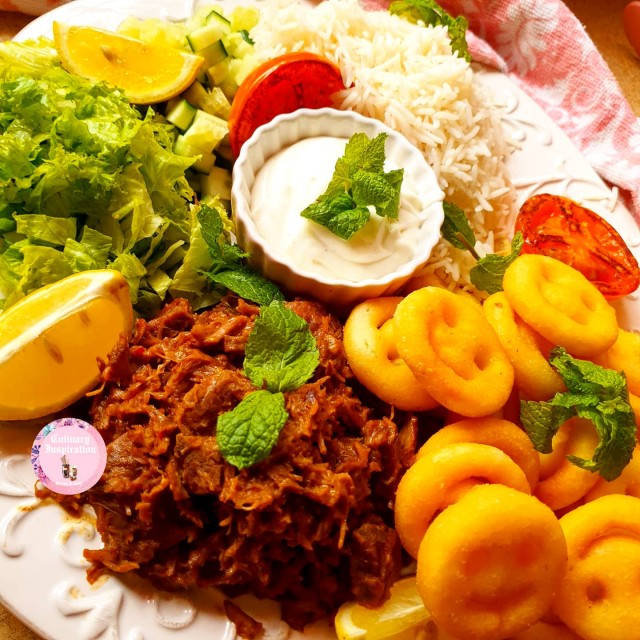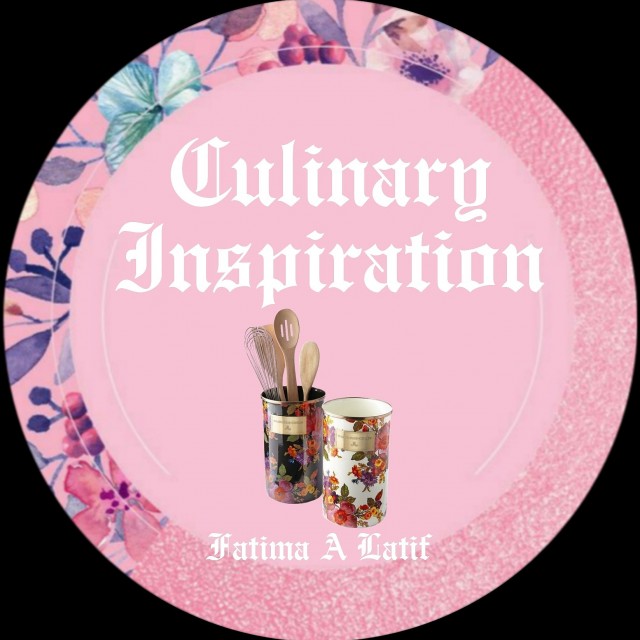 Fatima A Latif
Grand Master
So grateful to be sharing my world with you 💛
www.culinaryskillsbyfatima.wordpress.com
---

South Africa
Joined 10 years ago
---
@_culinaryinspiration_
CREDITS
Recipe & Picture credit:
Fatima A Latif ♡
@_culinaryinspiration_
Inspired by Istanbul restaurant 🍴
💖Bismillah hir Rahman nir Raheem 💖


RECIPE
Tandoori steak
1kg rump steak cut into chunky cubes. Wash and drain.
Marinate with:
4 tablespoons double cream yogurt1 teaspoon @sujees_gourmet_foodsPeri peri masala1 teaspoon @sujees_gourmet_foodsGinger garlic masala1 teaspoon @sujees_gourmet_food steak and chops masala2 tablespoons lemon juice1 teaspoon Shan tandoori masala 1 teaspoon salt1 teaspoon fine red chillies 1 teaspoon cumin powder1 tablespoon lemon pepper
Drizzle some oil in a pot. Cook steak in pressure cooker or on stove. In pressure cooker for about 15 minutes. Or about 1 hour on stove. Must be saucy.

Fry chips 🍟 and season as desired.
Cut the following fine and place on a platter next to each other….Tomatoes 🍅LettuceCucumberOnionCarrots (grate fine)...Yogurt spiced with salt and pepper
Boil basmati rice and garnish with fried onions. Place on platter
Place all above on a platter next to each other. Serve with pitas or parathas.
Enjoy.
I served with McCain smileys.
POSTED ON
22 Dec 2021
WOULD YOU LIKE TO ?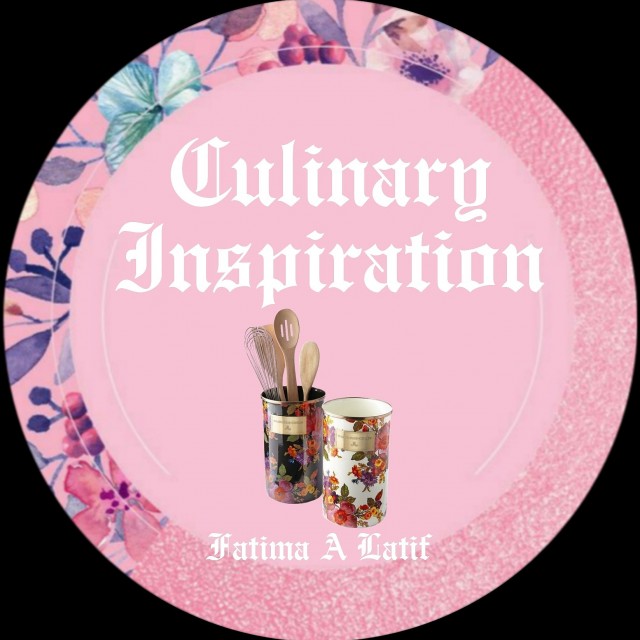 Fatima A Latif
Grand Master
So grateful to be sharing my world with you 💛
www.culinaryskillsbyfatima.wordpress.com
---

South Africa
Joined 10 years ago
---
@_culinaryinspiration_
COMMENTS
You May Also Like
Suggest Recipes