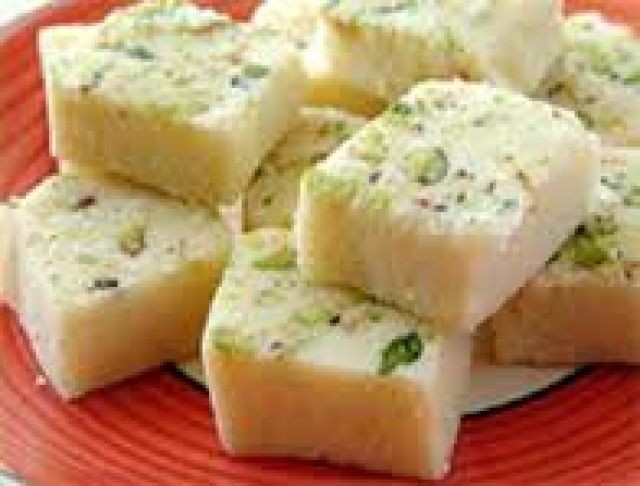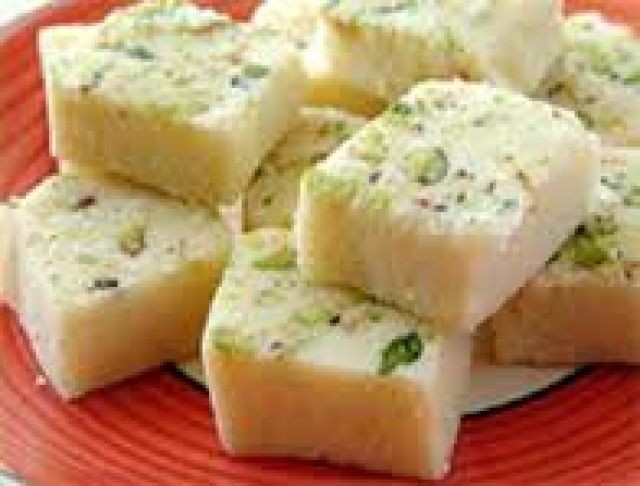 INGREDIENTS

 ►◄►◄►◄►◄►◄►◄
FRESH CREAM BURFEE

1\'kg Nespray milk powder
2 small tin nestl\'e cream (MIX 1TIN) ONLY TOGETHER
WITH NESPRAY AND LEAVE FOR
AN HOUR, THEN GRIND IN
COFFEE
GRINDER TILL SMOOTH
SIFT

Boil 4 cups fresh cream with the remainder tin nestl\'e
crm on med-/low heat until thick like mawa stirring
continuesly making sure does not burn
SYRUP
3 cup sugar, 1 teaspoon Elachi (cardomom) (Cardamom) powder
1 teaspoon rose water 2 cups water &.1ounce butter
Once it starts boiling, boil for further 10
minutes
ADD: fresh cream mawa
And 100g ground almonds
MIX IN NESPRAY MIXTURE VERY
WELL.
MOULD AS DESIRED. & SPRINKLE COLORED
ALMONDS 0N BURFEE,REFRIGERATE UNTIL
SET....ENJOY!!!!
¤¨¨*¤.¸¸.¤*¨¨*¤.¸¸..¤*¨¨¤.¸¸.
METHOD
¤¨¨*¤.¸¸.¤*¨¨*¤.¸¸..¤*¨¨*¤.¸¸.¤*¨¨¤..
INFO / TIPS / CREDITS
Comments ordered by Newest
---