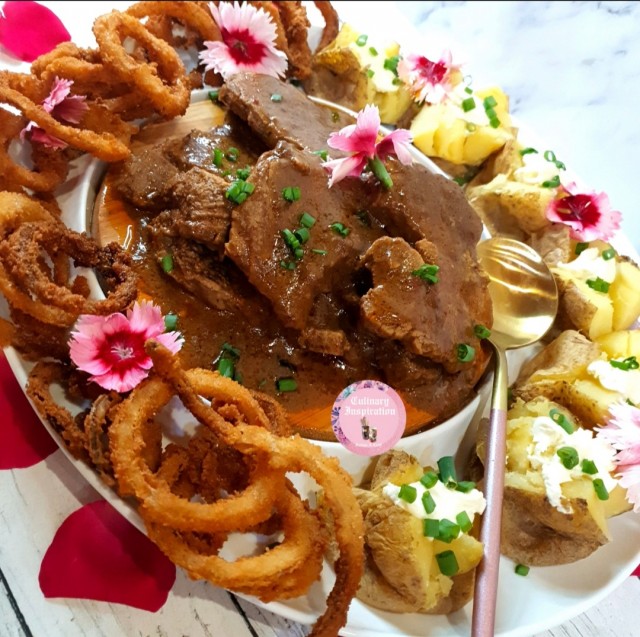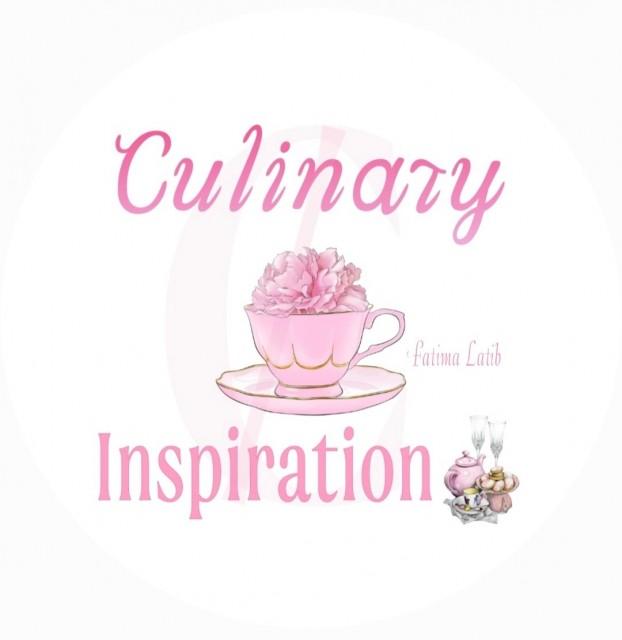 Fatima Latib
Grand Master
So grateful to be sharing my world with you 💛
www.culinaryskillsbyfatima.wordpress.com
---

South Africa
Joined 11 years ago
---
@_culinaryinspiration_
CREDITS
Recipe & Picture credit:
Fatima A Latif
@_culinaryinspiration_

Bismillah hir Rahman nir Raheem


RECIPE
1kg fillet steak, cut washed and drained
Marinate with:1 teaspoon garlic1 teaspoon @sujees_gourmet_food steak and chops marinade 2 tablespoons lemon juice2 tablespoons Spur bbq sauce2 tablespoons Nola creamy mayonnaise 1 teaspoon lemon pepper1 teaspoon barbecue spice 1 teaspoon Aromat (a South African Spice)
Marinate the steakCook on low heat with a slice of butterMust be saucy.
Onion rings
1 cup cake flour½ cup corn flourSalt and pepper to taste1 teaspoon Paprika 1 - 1 & ¼ cup ice cold waterMix together. Add onion rings to batter.
Dip onion rings in bread crumbs. I used the bokomo bread crumbs.
Fry in medium hot oil. Season with a sprinkling of salt.

Spuds
6-8 medium potatoesWash and pick with a fork. Cook in microwave till soft.
Slit on the top in 4 not all the way through. Push up from the sides. Add a small piece of butter. Season with salt. Add a dollop of cream cheese or sour cream. Garnish with spring onion. Enjoy.
POSTED ON
30 Jan 2022
WOULD YOU LIKE TO ?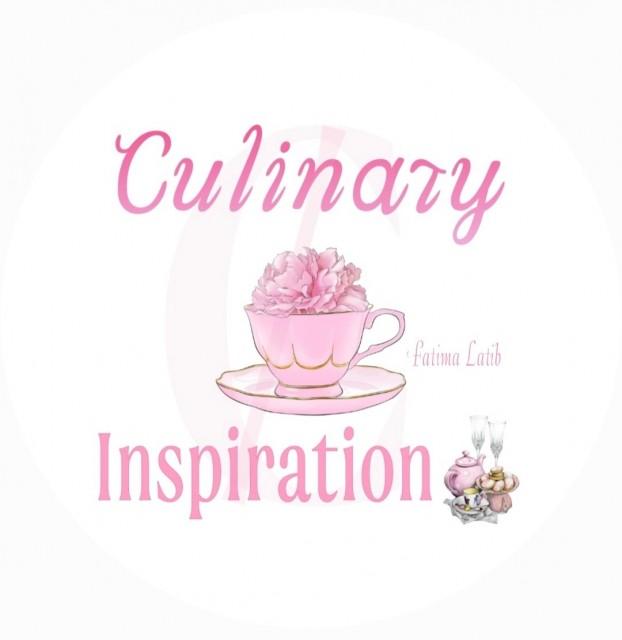 Fatima Latib
Grand Master
So grateful to be sharing my world with you 💛
www.culinaryskillsbyfatima.wordpress.com
---

South Africa
Joined 11 years ago
---
@_culinaryinspiration_
COMMENTS
You May Also Like
Suggest Recipes