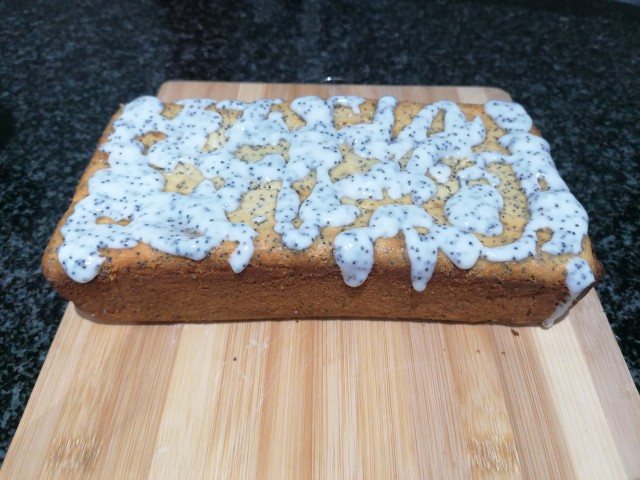 Farah Harwood
Student Chef
I love being in the kitchen it's my place and space to keep me sane
---

South Africa
Joined 2 years ago
INGREDIENTS
120 gr Soft Unsalted Butter¼ cup + 1 tablespoon Caster Sugar3 Eggs½ cup Greek Yogurt2 Lemons - Juice + Zest1 cup + 2 tablespoon Plain Flour1 ½ teaspoon Baking Powder¼ teaspoon Baking Soda¼ cup Poppy Seeds
METHOD
Preheat your oven on 180'CGrease a Loaf Pan with some butter or oil and set aside.In the bowl of your mixer, cream the Butter and Caster Sugar with the Lemon Zests. When you get a homogeneous paste, add the Eggs one at the time, beating well between each egg.Pour in the Greek Yogurt and Lemon Juice and stir until combined.Stir in the dry ingredients: Plain Flour, Baking Powder and Baking Soda. When combined, add the Poppy Seeds and mix for a few seconds to fold them in.Pour the cake batter in the greased loaf pan and bake for 25 to 30 minutes, or until the tip of a knife comes out clean.Leave to cool down completely before drizzling with the lemon yogurt sauce.
INFO & TIPS
2 tbsp Greek Yogurt
2 tbsp Lemon Juice
2 tbsp Icing Sugar
1 tsp Poppy Seeds

Mix the Greek Yogurt, Lemon Juice and Icing Sugar until combined.
When the cake is completely cool, drizzle it over and sprinkle the poppy seeds over
POSTED ON
10 Mar 2022
WOULD YOU LIKE TO ?

Farah Harwood
Student Chef
I love being in the kitchen it's my place and space to keep me sane
---

South Africa
Joined 2 years ago
COMMENTS
You May Also Like
Suggest Recipes