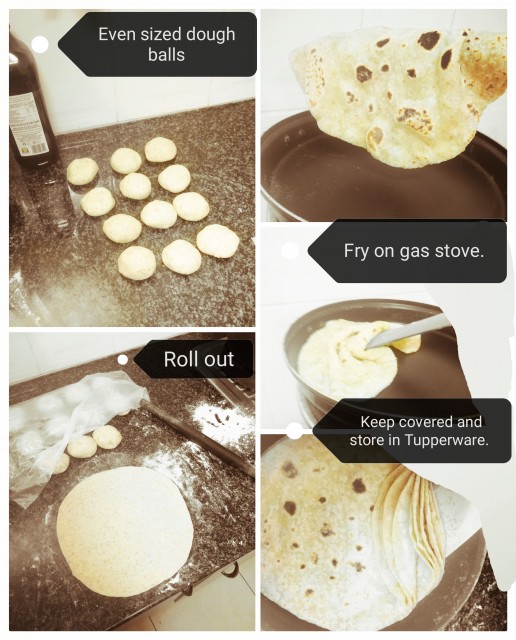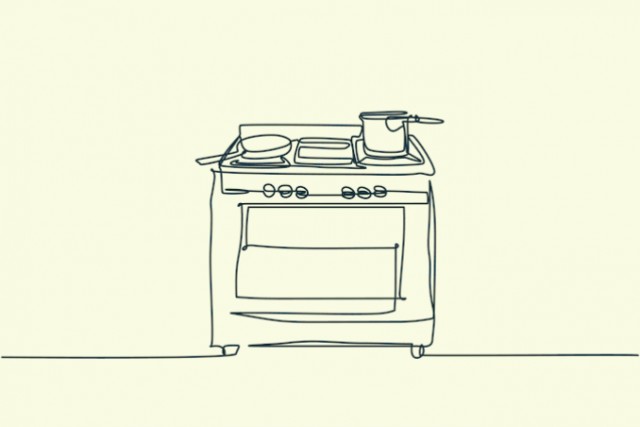 Mrs Ally
Sous Chef
"When you learn, teach.
When you get, give."
---

South Africa
Joined 3 weeks ago
INGREDIENTS
3 cups flour, scooped lightly 1 level teaspoon salt (We use fine pink Himalayan salt, you may need to decrease slightly if using regular table salt) 1 level teaspoon sugar⅓ cup oil- we've tried normal sunflower oil, canola, olive oil and cottonseed oil. Anything works fine. 1 and ½ cups boiling water, straight from the kettle
*Extra flour, for rolling *ghee (Clarified butter) or butter, for brushing
METHOD
Mix all ingredients together using a large wooden spoon and knead well by hand. Alternately, make it in the stand mixer using the dough hook and let the machine run for about 2 minutes. Dough will be soft. Cover bowl with a clean dish towel and leave to rest for 10-15 minutes.
You'll notice that there is no ghee (Clarified butter)/butter in the dough. For the softest rotis, we've found that oil-based rotis are the best! However, the flavour of ghee (Clarified butter) is amazing, so make sure to brush some on whilst frying. This will also help keep the rotis soft.
In the meantime, clean a work table well for rolling out your rotis. Also, get ready your rolling pin, a small bowl with some flour for dusting, a small bowl with melted butter/ghee (Clarified butter) and a pastry brush. You should also prepare a Tupperware for storing the cooked rotis. Remember to line the Tupperware with wax paper so that the condensation from the steaming rotis doesn't drip down onto them and make them wet. Keep a spatula ready and take out your tawa (special frying pan). If using an electric stove, put the tawa on now to preheat. If using gas, wait for the balls to be formed before putting it on. In our personal experience, it is just too difficult to make roti on an electric stove as the heat cannot compare to gas. Make sure to have sufficient ventilation/turn on extractor fan.
Now flour your work surface lightly and tip the dough out. Shape into a log and cut equal sized balls. You will get 12 average sized balls,. (A good rule of thumb is 4 rotis per cup of flour.) You may use a kitchen scale to ensure accuracy, if you like (around 62-65g). Forming them into neat, tight balls will help you roll round rotis. Set them neatly and cover with a clean plastic packet. Keep well covered at all times.
Now start rolling, adding a little flour as needed so that the dough does not stick. We like thin rotis, around 8-9 inches in diameter. When the tawa is well preheated and almost smoking, place your roti on. Remember to dust off excess flour. Allow medium size bubbles to appear, flip the roti and brush generously with ghee (Clarified butter) or melted butter. We only put ghee (Clarified butter) on 1 side for health reasons, but also because brushing on both sides makes the roti too rich and heavy. Wait for it to puff on the other side then remove into Tupperware. We only do 1 flip per roti. If your rotis are thicker, you will need to cook it on the first side again for a little bit. Make sure the heat is high enough to give you beautiful brown spots, but not black.
Continue like this, alternating between rolling, frying and brushing. Take your time and enjoy the process. Bread-making is therapeutic.When you are done with all, you may flip the stack (so that the very first roti comes right to the top). Cover with more wax paper and close the Tupperware securely until ready to serve.Clean your surface by first removing all the flour with a dry cloth. Then wipe down with detergent and a wet cloth.
Delicious Brown RotiYou may substitute up to 2 cups of the white flour with brown bread flour. We do 1. 5 cups white and 1. 5 cups brown- this is balanced and perfect for everyday eating. The only change in recipe is this: add brown flour, sugar, salt and oil in a bowl. Add boiling water and mix well with spoon. Lastly add in the white flour and knead well. This slight change in method makes all the difference- your rotis will be smooth and not rough-edged (which is so typical of brown roti.)
Enjoy!
INFO & TIPS
"Practice is the best of all instructors."
Even if it doesn't come out right, it will definitely be delicious! Nothing beats homemade and handcrafted.
POSTED ON
23 May 2023
WOULD YOU LIKE TO ?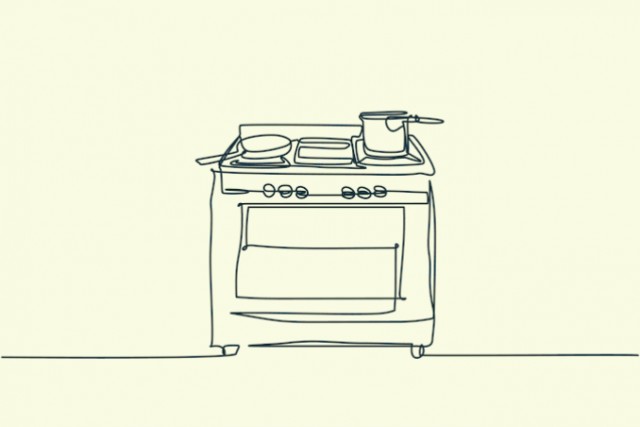 Mrs Ally
Sous Chef
"When you learn, teach.
When you get, give."
---

South Africa
Joined 3 weeks ago
COMMENTS
You May Also Like
Suggest Recipes