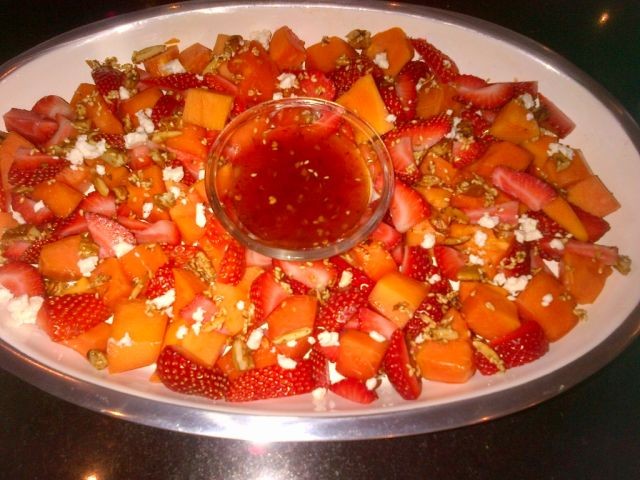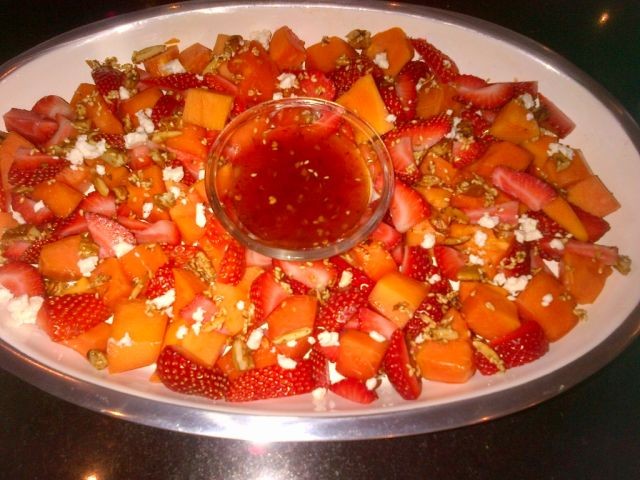 INGREDIENTS
1 papaya
1 tablespoon sesame seeds
5 strawberries
2Tbls vinegar
10 almonds chopped
1 teaspoon oil
¼ cup wellingtons sweet chilli sauce
1 teaspoon brown sugar
1 green chilli chopped
2 teaspoon crushed red chillies
Feta cheese

METHOD
Cut up papaya and strawberries and arrange in platter.
Quick fry the sesame seeds and almonds in oil. strain
oil and allow almonds and sesame seeds to cool
completely. take the strained oil and add sugar,
vinegar, red chillies, wellingtons sauce, green chillies
and boil for a few minutes. pour the cooled dressing
over the papaya . Garnish with nuts and seeds and
crumbled feta.

INFO / TIPS / CREDITS
serve at braai\'s
Comments ordered by Newest
---