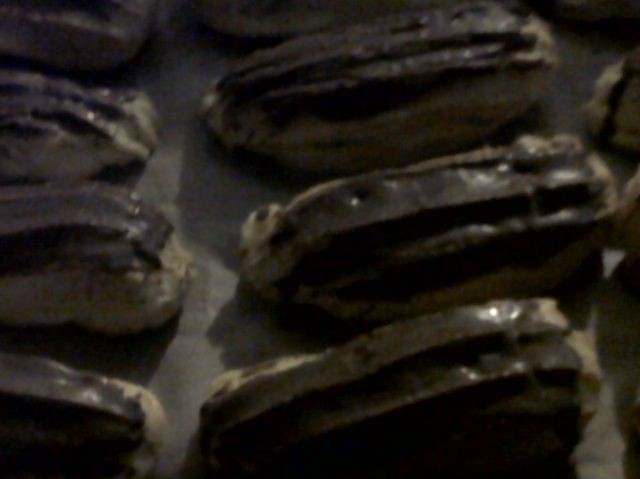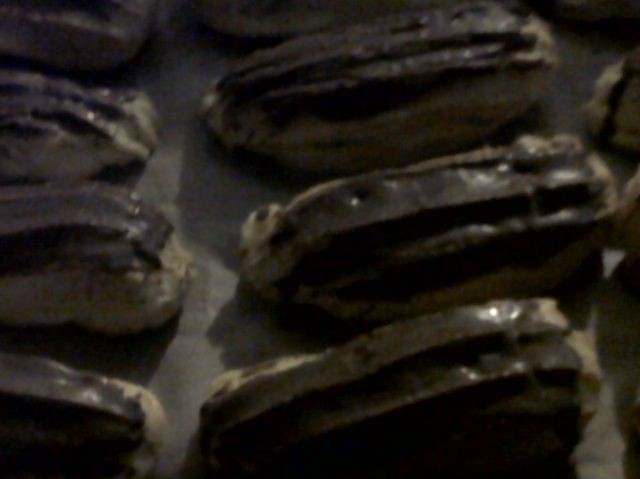 INGREDIENTS
1 cup water.
125 g margarine.
1 cup flour.
Pinch of salt.

For the filling.
2 eggs.
1 cup caster sugar.
1 and half tablespoon flour.
1 and half tablespoon cornflour.
1 teaspoon vanilla.
4 cups milk.
2 tablespoon margarine.
METHOD
Boil water and margarine on low heat so that the
margarine melts before the water starts to boil.
Remove pot from stove then add the flour and the
salt and mix with a wooden spoon. Put pot back
on stove and keep stiring so that the mixture forms
into a ball and leaves the sides of the pot..
Remove from stove and set aside for 15 minutues. Now
boil the 4 cups milk and 2 tablespoon margarine . In
another bowl beat the eggs and sugar add the
vanilla then the flour and cornflour make into a
paste . Once milk boils add the mixture and keep
stiring till thick . Keep aside. Now put the dough into
a piping bag and pipe to whatever shapes u want
onto a oven tray bake on 200\\\'c. For 15 minutues then
reduce to 180\\\'c. And bake for 10 more minutues . When done leave to cool. Now put the custard mixture into a piping bag and fill into the cases. Then cover the top with baking chocolate.

INFO & TIPS
This filling is the same as milk
tart.
Comments ordered by Newest
---