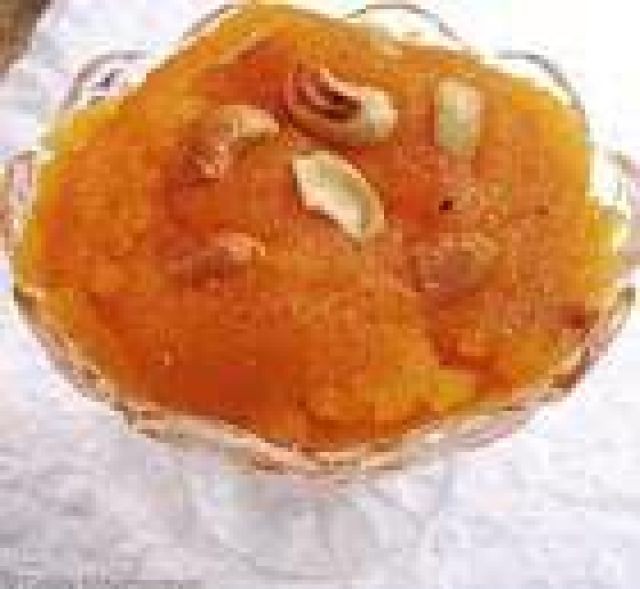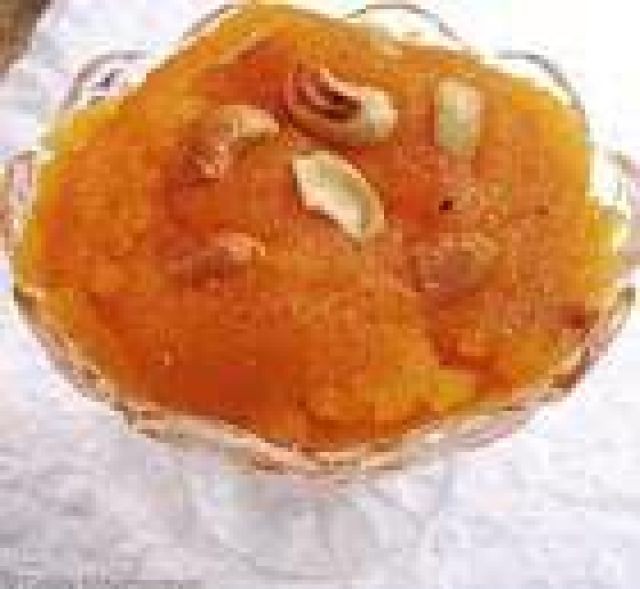 INGREDIENTS
Sermolina /Sojee (semolina flour)
500g butter
1 big tin condense milk
1 big tin cream
1 litre milk
1 cup white sugar
6 eggs
500g semolina
Ground Elachi (cardomom) at your discretion
Egg yellow at your discretion
Optionals eg almonds ,cashew nuts, coconut, prunes, raisins, cinnamon stick
Any optional is fine

METHOD
In a bowl mix eggs with sugar
Then add condense milk, cream, milk and sprinkle powdered Elachi (cardomom)
In a big pot melt butter
Add optionals let it brown slightly
Then add semolina
Let it braise till it is a slightly pinkish
Then add mixture from bowl into pot
Keep stirring and mixing for +- 10
minutues Add egg yellow
Continue mixing
Once the mixture starts breaking away from the side of the pot it is done.

INFO / TIPS / CREDITS
Enjoy!!! ¤¨¨*¤.¸¸.¤*¨¨*¤.¸¸..¤*¨¨¤.¸¸.
Comments ordered by Newest
---