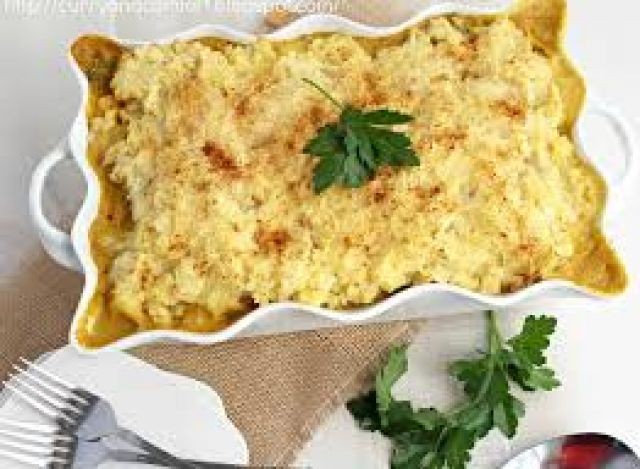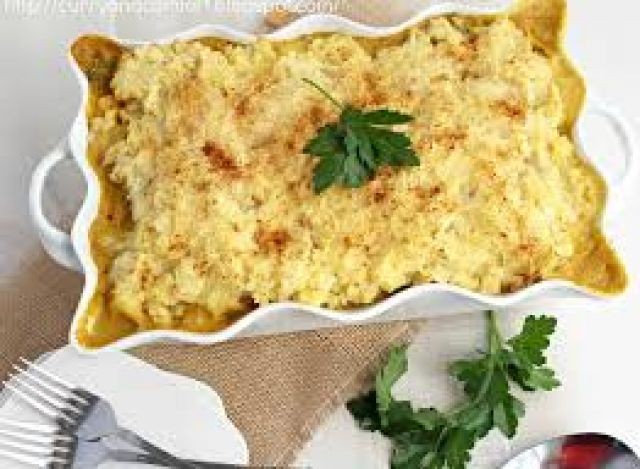 157
favs
4
coms
31K
views
Cottage Pie
By Bint
- KITCHEN FUNDI
INGREDIENTS
2 large potatoes – boiled1 teaspoon salt1 teaspoon black pepper12,5 ml butter1 onion – sliced 2 green chillies – choppedfresh dhania (coriander) chopped12,5 ml milk½ teaspoon baking powder½ cup cheddar cheese grated½ cup mozzarella cheese grated
WHITE SAUCE:
10ml butter10ml flour2 cups milk (warm)½ teaspoon salt½ teaspoon black pepper
MINCE:50 ml oil1 onion – sliced500g mince2 green chillies – chopped2 teaspoon chillie powder2 teaspoon ground garlic1 small tomatoe grated2 cups pasta boiled
METHOD
Boil potatoes and mash
Add salt & pepper
Melt butter and sauté onions
Add chillies and remove from heat.
Add mashed potatoes and milk.
Add dhania (coriander)

White sauce:
Melt butter
Remove from heat
Add flour and stir
Cook and remove from heat.
Add milk gradually, stir continuously

Mince:
Heat oil and sauté onions.
Add remaining ingredients except tomato
Cook until done, mince must not form lumps
Add tomato and cook until water evaporates.

To layer:
Set mince in the casserole.
Spread mash over
Set the pasta over the mash
Top with the white sauce and cheese.
Comments
Ordered By Newest
---
---
Suggest Recipes
You May Like