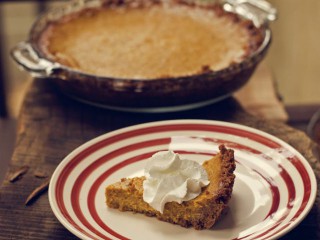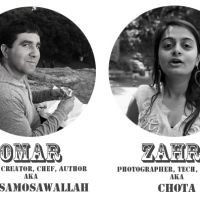 The Samosawallah
Kitchen Hand
Food blogging couple from Oakland, California. Make samosa, eat samosa, live samosa.
---

South Africa
Joined 9 years ago
INGREDIENTS
Crust:
1 ½ cups graham crackers, crumbled
6 tablespoons butter, melted
3 tablespoons brown sugar
dash of cinnamon
Filling:
1 15 oz can of pumpkin
4 oz cream cheese, softened
⅓ cup milk or half and half
½ cup sugar
1 tablespoon honey (preferably raw and local)
2 eggs
½ teaspoon vanilla extract
½ teaspoon cinnamon
½ teaspoon ground ginger
½ teaspoon ground cloves
½ teaspoon nutmeg
½ teaspoon salt

METHOD
Preheat oven to 300°
Combine the ingredients for the crust in a food processor and pulse until you get the texture of wet sand or gravel. Line an 8 or 9 inch pie pan with the crust material and use a spoon and your fingers to shape the material into a proper crust.
Bake the crust in the oven for 15 minutes. Remove from oven and let cool for a few minutes. When it's cool enough to touch, use a spoon and your fingers again to fix the shape if gravity has caused the sides of the pie crust to droop down.
Start the filling by placing the cream cheese in a large mixing bowl. Use the blender to beat the cream cheese. Next add pumpkin and milk and blend together.
Add sugar, honey, vanilla, cinnamon, ginger, cloves, nutmeg, eggs, and salt and blend until fully combined.
Pour the pumpkin pie mix into the crust and bake for 50 minutes. The center of the pie should still be jiggly. Don't worry, it will set as it cools. Allow to cool before eating it, and serving it to others, if you must.

INFO & TIPS
Find this recipe, and many others on our website, www.TheSamosawallah.com
This recipe can be found at: http://www.thesamosawallah.com/pumpkin-pie-with-a-graham-cracker-crust/
Sign up on our email list for updates whenever new recipes are posted!
WOULD YOU LIKE TO ?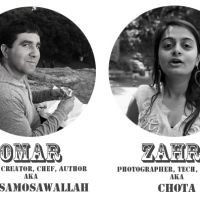 The Samosawallah
Kitchen Hand
Food blogging couple from Oakland, California. Make samosa, eat samosa, live samosa.
---

South Africa
Joined 9 years ago
COMMENTS
You May Also Like
Suggest Recipes