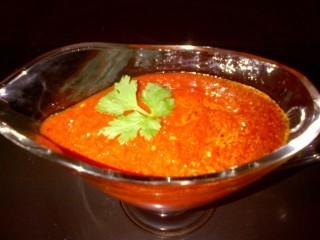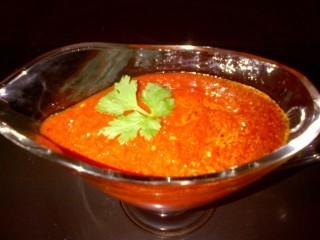 36
favs
0
coms
10.4K
views
RECIPE
3 large red peppers.
1 ½ c vinegar. Soak overnight. Liquidize with 6-8 fresh
red chillies the next morning.

Make a waghaar with curry leaves,mustard seeds,tal (sesame seeds)
(thill (sesame seeds)),2 tablespoon Methi (Fenugreek) masala.

Add 1 bottle all gold tomato sauce,bottle chillie sauce,
(maggie) bring 2 boil. Add pepper mixture and 1 teaspoon salt and
fine red chillies to taste. Give 1 nice boil. Remove from
heat, cool and bottle..
INFO & TIPS
add chillies and salt to your taste.
frm ayesha
Comments
Ordered By Newest
---
---
Suggest Recipes
You May Like