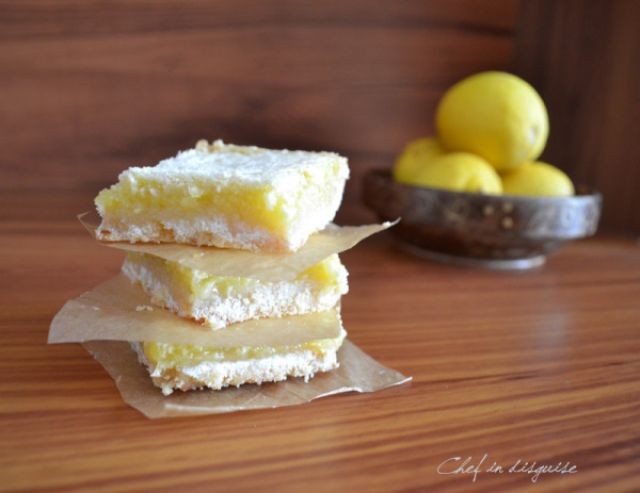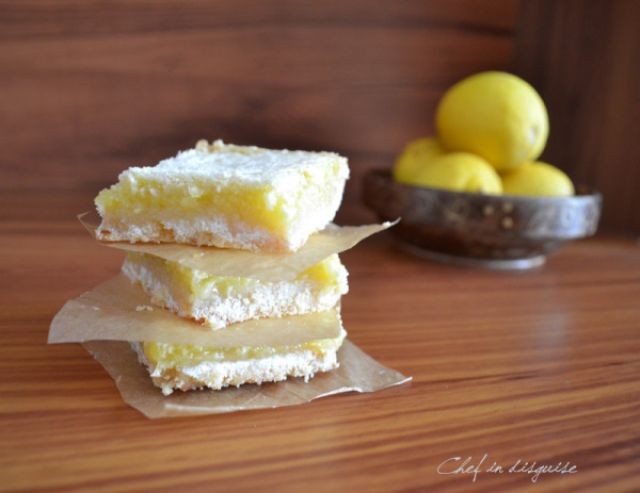 INGREDIENTS
For the crust
¾ cup flour
¼ cup (½ stick) butter
3 tablespoons sugar

For the lemon topping
2 eggs
1 teaspoon vanilla
2/3 cups sugar
2 tablespoons flour
½ teaspoon lemon zest
2 tablespoons lemon juice
¼ teaspoon baking powder
1 tablespoon water
METHOD
To make the crust
Whisk the flour and sugar, then rub the butter into the
mix with your finger tips
Press the flour, sugar and butter into the base of your
baking dish (I used a 20 cm by 24 cm pan).
Bake in a preheated oven (375 F or 180C) on the
middle rack for 15 minutes.

To make the topping
Whisk the eggs until pale, add the vanilla and sugar
then continue whisking
Add the rest of the ingredients and whisk till
combined.
Pour the topping over the crust and bake on the
middle rack (180 C or 375 F) till the topping sets.
Take it out of the oven and allow it to cool completely
Cut it into squares and … NJOY!

Comments ordered by Newest
---