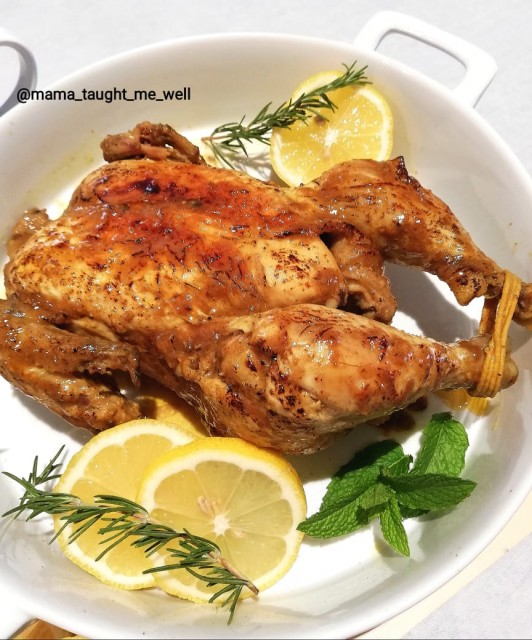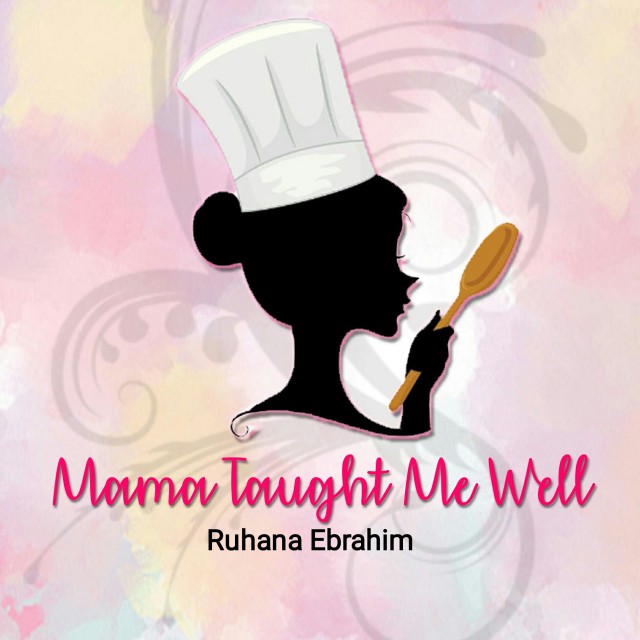 Ruhana Ebrahim
Grand Master
Interior Decorator.
Foodie!
Food styling.
Fusion Cooking.
Recreational baker.
Food Author of "Oh My Cupcakes!"
Mum and wife.
(Another 2 books on the way Insha Allah!)
---

South Africa
Joined 6 years ago
---
@mama_taught_me_well
RECIPE
Lemon & Herb Roast Chicken
Rec cred: ruhana ebrahimPic cred: @mama_taught_me_well
Ingredients:1.5kg chicken (with skin on)2 tablespoon butter (cubed)Few sprigs fresh rosemary & thyme 2 cloves garlic
Marinade-1 tablespoon oil½ bottle lemon & herb sauce2 tablespoon mayonnaise1 tablespoon garlic sauce1 teaspoon ground green chillies½ teaspoon salt½ teaspoon white pepper1 teaspoon dhana jeeroo powderPinch turmeric powder
Garnish-Few slices lemon
METHOD1. Mix marinade ingredients together.2. Pierce chicken here and there. Place in a greased roasting pan/dish.3. Poke in roughly chopped pieces of garlic and springs of rosemary.4. Then rub marinade onto skin of chicken. Place thyme over.5. Cover chicken with foil and leave in fridge.6. Preheat oven to 200degC.7. When oven is ready place chicken in oven.8. Cook covered with foil until just done, turning over once or twice.9. Remove foil, baste chicken with sauce in roasting pan/dish, and place on blobs of butter. 10. Place under grill to redden & crispen skin.
POSTED ON
11 Nov 2018
WOULD YOU LIKE TO ?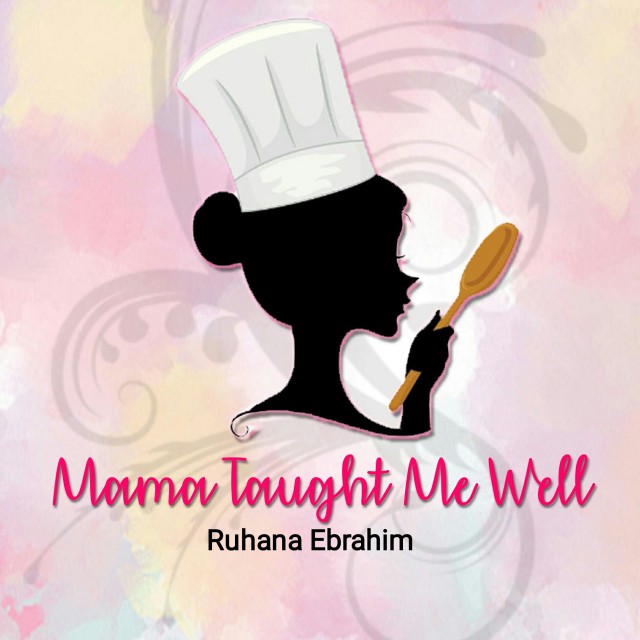 Ruhana Ebrahim
Grand Master
Interior Decorator.
Foodie!
Food styling.
Fusion Cooking.
Recreational baker.
Food Author of "Oh My Cupcakes!"
Mum and wife.
(Another 2 books on the way Insha Allah!)
---

South Africa
Joined 6 years ago
---
@mama_taught_me_well
COMMENTS
You May Also Like
Suggest Recipes