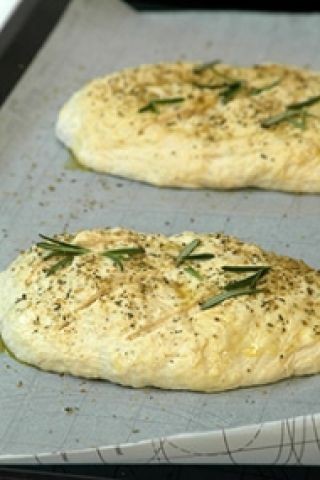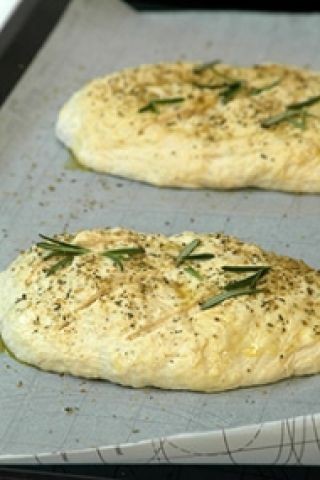 INGREDIENTS
YEAST FOAM
1 x 10 g packet instant yeast
½ cup (125 ml) lukewarm water
2 tablespoon (30 ml) sugar
½ tablespoon (7,5 ml) flour

BREAD DOUGH
1 kg (+- 6 ½ cups) bread flour
2 tablespoon (30 ml) Ina Paarman\'s Pasta Spice
2 ¾ (680 ml) cups lukewarm water
olive oil
METHOD
In a measuring cup mix the yeast, lukewarm water and sugar. Sprinkle the flour over the top and leave to stand in a warm spot for +- 20 minutes until the mixture looks bubbly.

Sift the flour and Pasta Spice together. Make a hole in the centre and add the yeast mixture and water. Bring together to form a soft sticky dough, don\'t try to knead at this stage. Rub a little olive oil over the top of the dough and cover the bowl with cling film. Leave until doubled in size.

Knead until the dough is smooth. You may need to add a little more flour if the dough is too sticky. Oil and cover dough with cling film and leave in the fridge overnight.

Knead and shape. Leave to double in size before topping with pizza toppings. Use as much or as little of the dough as you need. It will keep in the fridge for up to 3 days if kneaded down daily.

ROSEMARY AND OLIVE BREAD
Shape the dough into one or two free form breads. Brush with olive oil. Leave in a warm place to double in size.

Lightly slash three diagonal lines on the top and sprinkle generously with Rosemary & Olive Seasoning.

Add fresh rosemary and calamata olives if you like.

Comments ordered by Newest
---