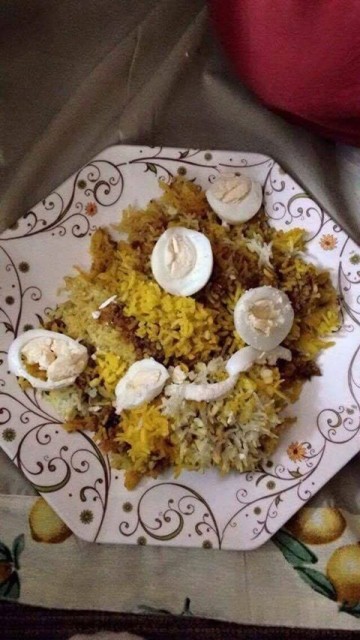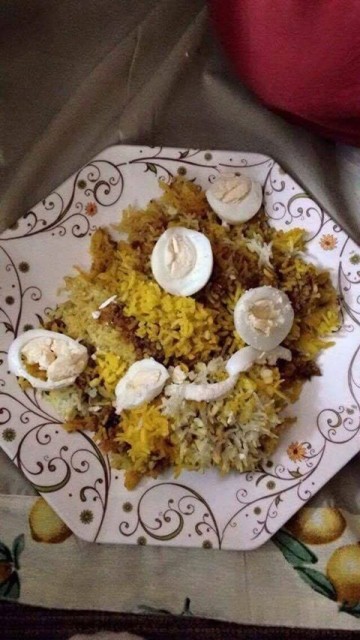 1
favs
1
coms
2.6K
views Zeenat Iqbal Hakimjee
SOUS CHEF
24
73.4K
27

RECIPE
Qeema ki Khichdi
(Rice mixed with lentil served with mince)
First prepare the qeema ( mince)
½ kg mince meat
1 teaspoon chilly powder ¼ teaspoon turmeric powder
2 teaspoon hara masala(ginger,garlic paste)
3 tablespoon ghee (Clarified butter) or oil
2 onions
2 eggs (hard boiled)
A little of all spices (garam masala, zeera, dhania (coriander) powder)
Salt to taste.
Wash meat and drain it well.chop onions. Heat ghee (Clarified butter) and fry onions to a light brown colour. Then add chilly powder, hara masala, turmeric, salt all spices and water and cook till mince is tender and water dries up. Add chopped boiled eggs.
For the Khichdi
1 cup moong daal
1 cup rice
1 onion
Salt to taste
2 tablespoon ghee (Clarified butter)
1 teaspoon all spices ( turmeric, dhania (coriander), zeera powder)
Wash rice and daal and soak for 15 minutes in pan. Put water to boil. Add rice and daal, salt also. When done remove from fire and put aside. In another pan fry onion till brown. Add all spice and then pour over Khichdi.
When serving put a layer of Khichdi with a thin layer of qeema. Make several layers like this. Take the pan and put in oven for about 10 minutes.
Khurdi(soup)
½ kg. chicken
1 seer milk
4 glasses water
1 tablespoon ghee (Clarified butter) or oil
Salt to taste
1 onion finely chopped
1 green chilly
Few mint leaves
1 teaspoon flour
1 tablespoon hara masala
Boil the chicken in hara masala and salt with about 4/5 glasses of water. When done keep aside in another pan. Fry onion and chilly. Add this to stock and then add milk, mint leaves and 1 teaspoon flour and keep on stirring until it boils. Serve with qeema Khichdi. Zeenat Iqbal Hakimjee
SOUS CHEF
24
73.4K
27

Comments
Ordered By Newest
---
---
Suggest Recipes
You May Like
Qeema Ki Khichdi And Khurdi (soup/gravy) is part of the
Rice Dishes
recipes category