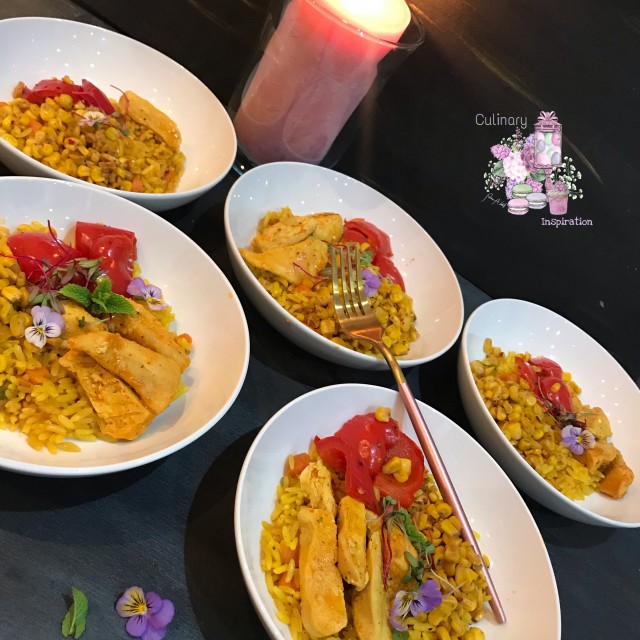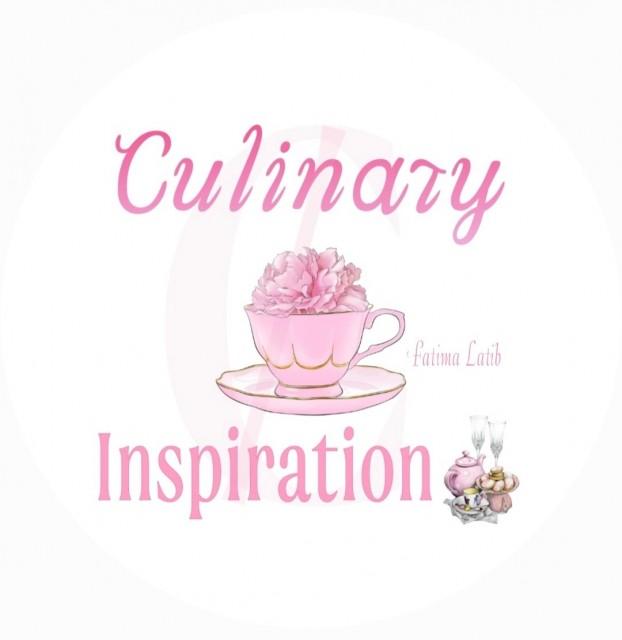 Fatima Latib
Grand Master
So grateful to be sharing my world with you 💛
www.culinaryskillsbyfatima.wordpress.com
---

South Africa
Joined 11 years ago
---
@_culinaryinspiration_
CREDITS
Recipe credit: Behind kitchen doors by Tasneem Patel
Picture credit: Fatima A Latif
@_culinaryinspiration_


RECIPE
Bismillah hir Rahman nir Raheem
(Serves 4 bowls)
1/2kg chicken fillet strips2 & ½ teaspoons chilli powderSalt to taste1 tablespoon crushed garlic½ teaspoon tumeric powder1 teaspoon crushed black pepper1 lemon ½ cup Nandos sauce2 tablespoons olive oil2 red peppers 2 x 400g sweetcorn 6 x baby spinach leaves per bowl
Method:
Step 1:Make Nandos savoury rice recipe below
Step 2:Marinate 1/2kg chicken strips in:Crushed garlic2 teaspoons chilli powderSalt to tasteOlive oilSqueeze lemonCrushed black pepperTumeric powderNandos sauceMarinate overnight or up to 6 hoursCook in the oven @ 180 degreesTill chicken is dry but still moist.
Step 3:Roughly cut large cubes of pepperStrain both cans of sweetcorn
Step 4:Heat ¼ cup olive oil in a large frying pan. Add the sweetcorn & red pepper and stir fry.
Step 5:Add salt and pepper to taste with red chilli flakes and stir fry till pepper is soft but crunchy. Set aside.
Step 6:Take serving bowls and add ½ cup cooked savoury rice in each bowl, followed by the chicken on one side, on the other side peppers and then on the other side corn. Topped with baby spinach.
Step 7:Drizzle little mild or hot Nandos sauce (room temperature) over the chicken and serve immediately.
Nandos Inspired savoury rice
Recipe creditBehind Kitchen Doors by Tasneem PatelPicture credit: Fatima A Latif @_culinaryinspiration_
Bismillah hir Rahman nir Raheem
Ingredients
1 cup rice½ teaspoon tumeric powder Salt to taste ½ onion thinly sliced½ carrot cubed½ red pepper cubed 1 teaspoon chilli flakes1 teaspoon peri peri powder1 teaspoon spice for rice 2 tablespoons oil1 teaspoon Aromat (a South African Spice)2 teaspoons Nandos sauce (I used mild)
Method:1. Boil rice in 2 cups water with tumeric and salt to taste till rice is soft. Strain and set aside.
2. In a large deep frying pan heat oil, add onions, carrots, and pepper and allow to soften.
3. Add peri peri powder, spice for rice, Aromat (a South African Spice), chilli flakes and stir fry for 2 minutes.
4. Add the cooked rice to the frying pan and give a good mix.
5. Add Nandos sauce, mix again and serve.
Enjoy.
Adaptations by Fatima A Latif
I cooked the chicken in a pot and not in the oven. Keep chicken saucy. I used tastic rice for the savoury rice.
POSTED ON
27 Oct 2019
WOULD YOU LIKE TO ?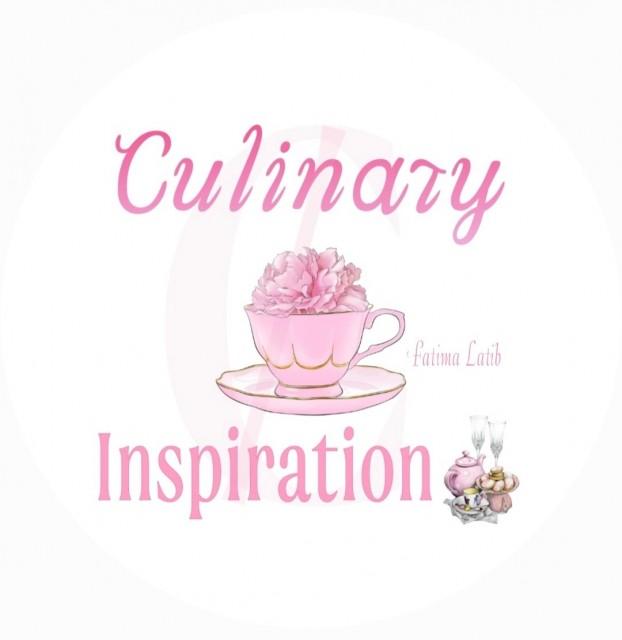 Fatima Latib
Grand Master
So grateful to be sharing my world with you 💛
www.culinaryskillsbyfatima.wordpress.com
---

South Africa
Joined 11 years ago
---
@_culinaryinspiration_
COMMENTS
You May Also Like
Suggest Recipes