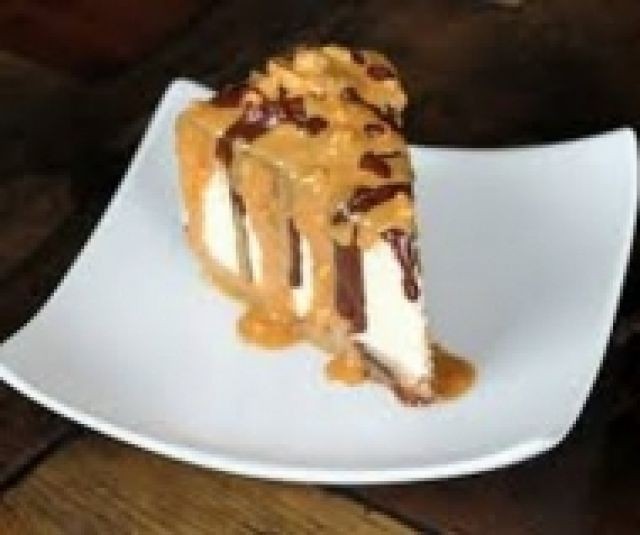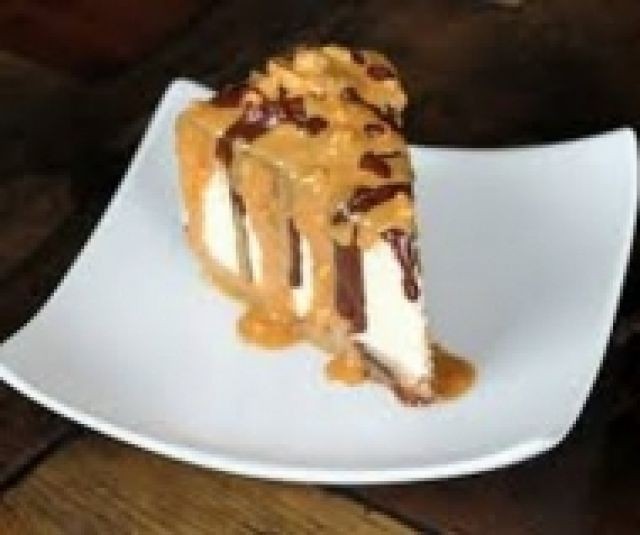 INGREDIENTS
Crust
1 ¼ cups crushed, Tennis buscuits
6 tablespoon melted butter
½ tablespoon sugar

Filling
450g cream cheese, room temperature
1 cup sugar
1 cup natural peanut butter
1 cup coconut milk, refrigerated for at least an hour
1 tablespoon real vanilla extract
3 eggs
toasted coconut, optional, for garnish
whipped cream, optional, for garnish
METHOD
Preheat oven to 180C.

Wrap heavy duty aluminum foil on the outside of a spring form pan.

Set aside.

For the cookie crust:
melt the butter and mix with the sugar and crushed coconut cookies.

Push the mixture in to the bottom of the spring form pan and slightly up the sides.

Bake for 10 minutes.

Allow to cool slightly while making the filling.

Filling
On low speed, mix the cream cheese for about 30 seconds.

Add the peanut butter, coconut milk and sugar and mix for another 30 seconds to 1 minute.
Do not over mix.

You just want the ingredients incorporated and smooth.

Next add the eggs and vanilla and mix again for about 30 seconds to 1 minute until the mixture is smooth and eggs are incorporated.

Make sure that you scrape the bottom of the bowl and remix a little if there is still cream cheese that has not incorporated fully into the mixture.

Pour the filling in to the pre-baked crust and set in a water bath in the oven.

Cook for about 50-60 minutes, or until the edges have just set and the middle is still slightly wobbly.

The cheesecake will fully set as it cools and overnight in the refrigerator.

Let the cheesecake cool completely on a wire rack, about an hour.

Carefully run a small knife around the outside of the cake before covering with saran wrap and refrigerating (this helps to ensure that there won't be cracks as it chills).

Chill overnight.

Or at least 8-10 hours.

When removing the cheesecake from the spring form pan, it is helpful to sometimes heat the bottom over the stove top to loosen the crust from the pan.

Top with toasted coconut and a some whipped cream and enjoy!
Comments ordered by Newest
---