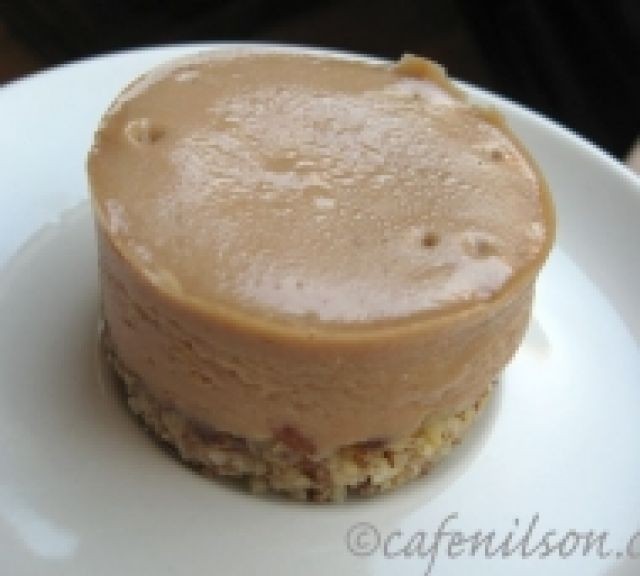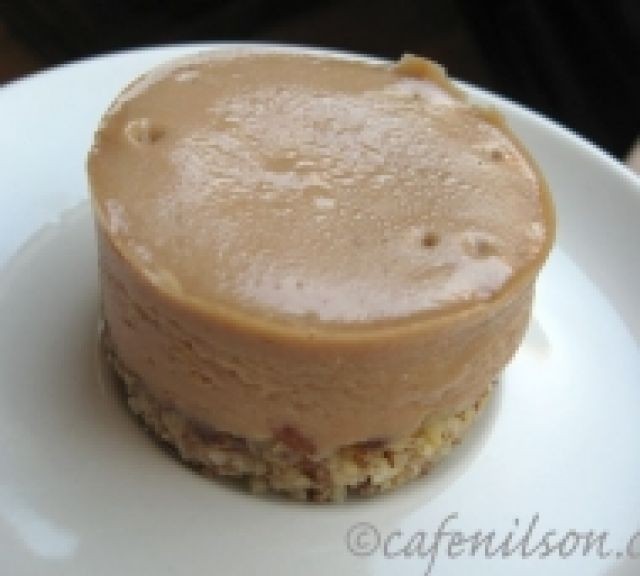 INGREDIENTS
Crust:
1 cup ground almonds
⅓ cup butter
2 tablespoon sugar

Filling:
1 box (250gr) cream cheese, room temperature
½ cup sugar
1 egg
1 teaspoon vanilla
⅛ teaspoon instant espresso granules dissolved in 1 teaspoon water
METHOD
Prepare crust by combining all ingredients and pressing 1 teaspoon of the mixture in each mini mold. Set aside.

Preheat oven to 180C.

Prepare filling. Using an electric mixer, combine sugar and cream cheese until creamy. Add espresso mix, vanilla and egg and continue mixing until combined. Scrape side and bottom of mixer and mix for another few seconds.

Pour filling equally in each prepared crust/mold, filling about 2/3 full. Tap pan gently to level each filling.

Bake in oven for 15 minutes or until top is set. Remove from oven and cool pan in wire rack for 20 minutes.

Remove each cheesecake and cool in rack. Chill for at least 6 hours before serving.

INFO / TIPS / CREDITS
Makes 12 mini cheesecakes
Recipe courtesy of Cafe Nilson.
Comments ordered by Newest
---