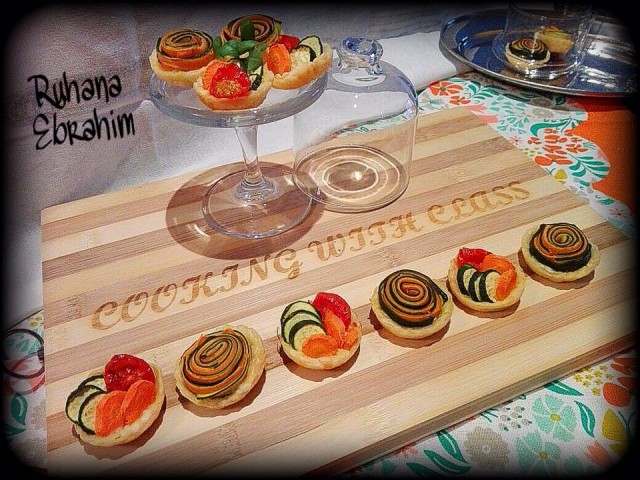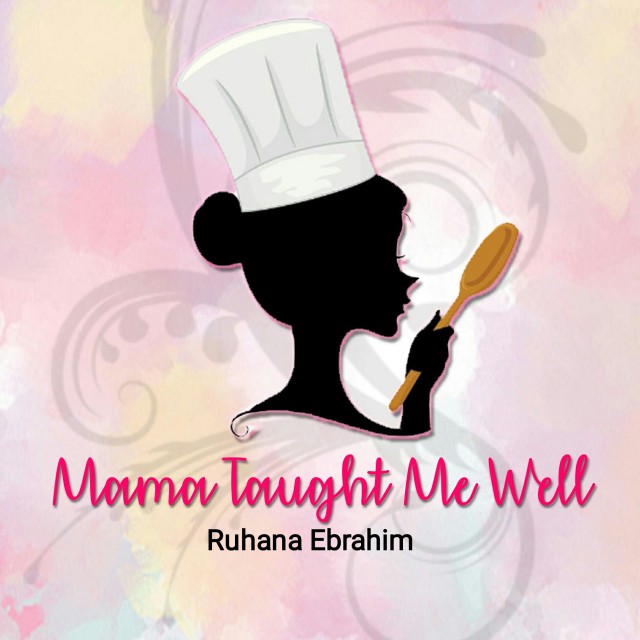 Ruhana Ebrahim
Grand Master
Interior Decorator.
Foodie!
Food styling.
Fusion Cooking.
Recreational baker.
Food Author of "Oh My Cupcakes!"
Mum and wife.
(Another 2 books on the way Insha Allah!)
---

South Africa
Joined 6 years ago
---
@mama_taught_me_well
RECIPE
Mini Veg Tarts
(Makes +/-4 dzn)

Rec cred: Ruhana Ebrahim
Pic cred: @mama_taught_me_well

Ingredients:
400g Today puff pastry
1 punnet baby marrows
½ punnet baby plum tomatoes
8 carrots
Balsamic reduction

Filling-
1 tub Lancewood cream cheese
2 tablespoon low fat mayonnaise
½ teaspoon garlic salt
1 teaspoon Robertson's veggie spice
1 teaspoon rough red chillies
½ freshly cracked black pepper
1 tablespoon lemon juice

Method:
1. Roll out pastry on floured surface. Cut out rounds to fit in mini muffin pan.
2. Spray 'and Cook pans.
3. Place pastry inside.
4. Mix cream cheese with all filling ingredients.
5. Spoon into pastry cups.
6. Cut and arrange veg as desired.
7. Bake in preheated oven at 180degC for 15-20min till pastry cooked through.
8. Before serving drizzle on balsamic reduction.
POSTED ON
18 Sep 2017
WOULD YOU LIKE TO ?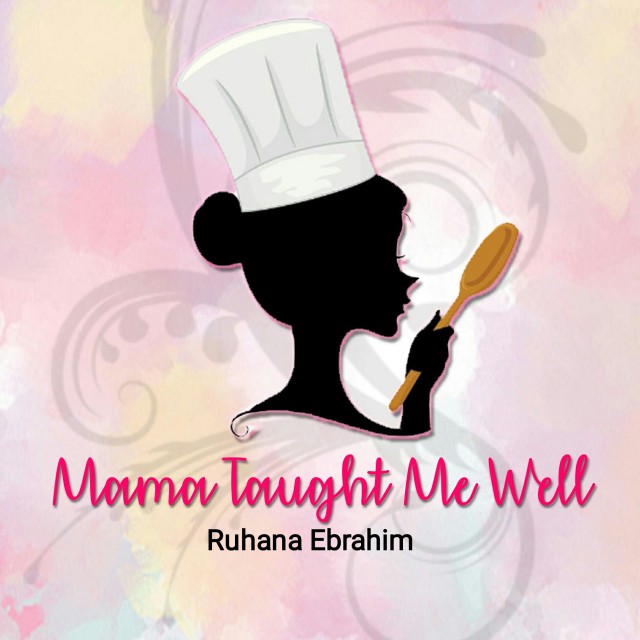 Ruhana Ebrahim
Grand Master
Interior Decorator.
Foodie!
Food styling.
Fusion Cooking.
Recreational baker.
Food Author of "Oh My Cupcakes!"
Mum and wife.
(Another 2 books on the way Insha Allah!)
---

South Africa
Joined 6 years ago
---
@mama_taught_me_well
COMMENTS
You May Also Like
Suggest Recipes