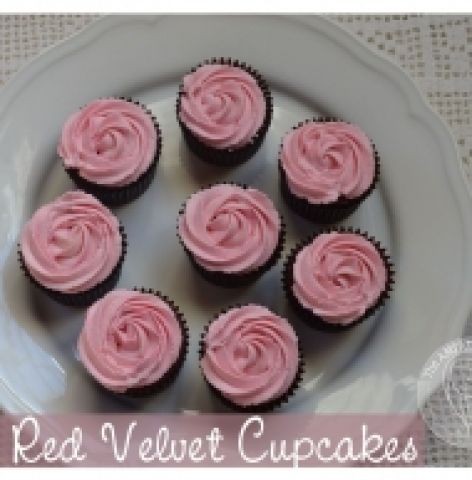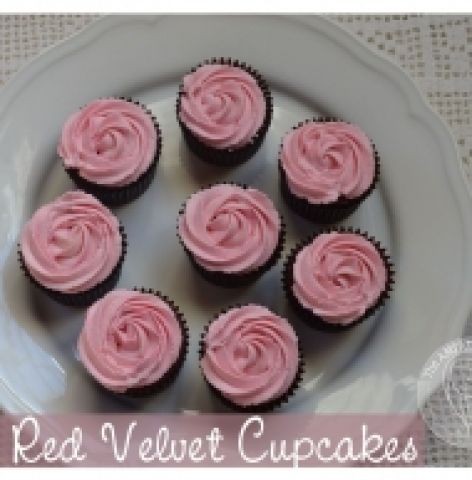 INGREDIENTS
1 ¼ cups Flour
¼ teaspoon baking powder
¼ teaspoon salt
1 tablespoon cocoa powder
¼ cup Butter, at room temperature
¾ cups sugar
1 egg
½ teaspoon pure vanilla extract
½ cup buttermilk
1 tablespoon red food coloring
½ teaspoon white vinegar
½ teaspoon baking soda

Cream cheese frosting:
226g ounces cream cheese
½ teaspoon vanilla extract
½ cup icing sugar
2/3 cup heavy cream
METHOD
Stir together in a bowl the flour, baking powder, salt and cocoa.

In another, beat the butter and sugar for 3 minutes, then add the egg. When it is blended, add the vanilla and the food colouring. At this point take the buttermilk and flour and mix everything together. In a cup pour the vinegar and baking soda. It'll form a foam and then pour in the mixture. Pour into baking cups and bake for 20 minutes at 180C.

Let them cool and if you want you can cover the surface with 1 teaspoon of Nutella. For the frosting just stir together the cream cheese and sugar along with the vanilla. Then add the cream and whisk with an electric mixer. At this point you can colour it if you like.

Put it into a piping bag with a classic tip starting in the center trying to form a spiral ... and the magic is done!

Comments ordered by Newest
---