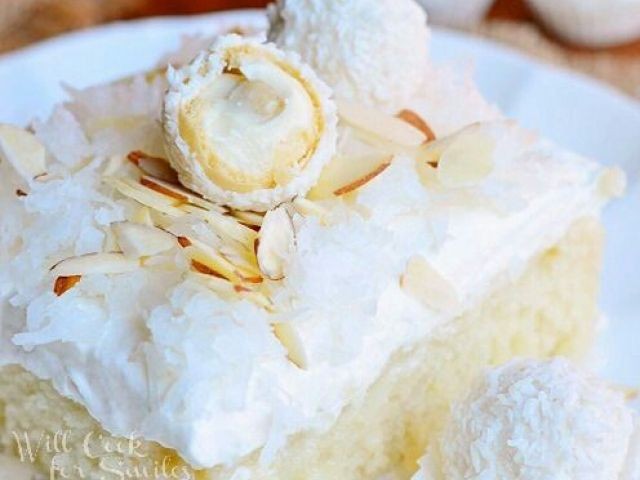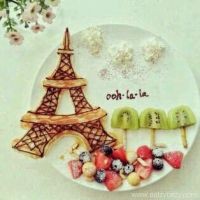 Faz ♡
Sous Chef
eat.....laugh.....repeat ♡
www.acupandahalf.blogspot.com
---

South Africa
Joined 12 years ago
INGREDIENTS
Cake:
½ cup of butter, softened
1 cup of sugar
1 teaspoon. vanilla
4 egg whites
2 cups of flour
2 ½ teaspoon. baking powder
½ teaspoon. baking soda
¼ teaspoon. salt
1 cup of coconut milk
⅓ cup of buttermilk
Cream:
1 ½ cups of white chocolate
¾ cup of sweetened condensed milk
1 cup coconut flakes
1 teaspoon. vanilla 3 tablespoon. butter
Whipped cream:
1 cup of heavy whipping cream
2 tablespoon. sugar
Topping:
2 cups of coconut flakes
1 cup of sliced almonds
METHOD
Cake:
Preheat the oven to 350 and grease a 9x13 baking pan.
In a bowl, beat butter for about thirty seconds and add sugar. Beat for about a minute, until light.
Add egg whites one at a time, beating after each addition. Add vanilla and mix until combined.
Sift flour, baking soda, salt and baking powder together.
Lower the mixer speed to low.
Alternating, add flour mixture and coconut milk then buttermilk in two parts, starting and ending with dry ingredients. Mix just combined.
Transfer the batter into the baking sheet, spread evenly. Bake for 20-25 minutes, until the toothpick inserted in the center comes out clean.
Cream:
Combine butter, white chocolate, condensed milk, vanilla extract and coconut flakes in a small sauce pot, over medium heat. Whisk with a silicone covered whisk while heating though, until the chocolate melts and the mixture is nice and smooth. Take off the heat and cool to room temperature.
Whipped Cream: Add the cold heavy whipping cream in the cold mixing bowl. Starting at low speed, start whisking, gradually raise to speed to high. Slowly pour in the sugar. Beat until stiff peaks appear (don't walk away far). Keep in the refrigerator until ready to use.
Poke holes all over the cake.
Pour the white chocolate mixture over the cake. Make sure that the cake is completely cooled before you cover it in whipped cream.
After the cake is covered in the whipped cream, spread the coconut in the even layer and sprinkle the almonds.
INFO & TIPS
Recipe from Lyuba @ willcookforsmiles.com.
WOULD YOU LIKE TO ?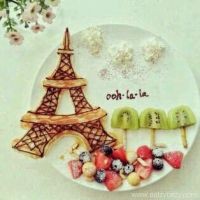 Faz ♡
Sous Chef
eat.....laugh.....repeat ♡
www.acupandahalf.blogspot.com
---

South Africa
Joined 12 years ago
COMMENTS
You May Also Like
Suggest Recipes
Raffaello Poke Cake: Coconut Cake With White Chocolate/coconut Cream & Whipped Topping is part of the
Cakes recipes
category