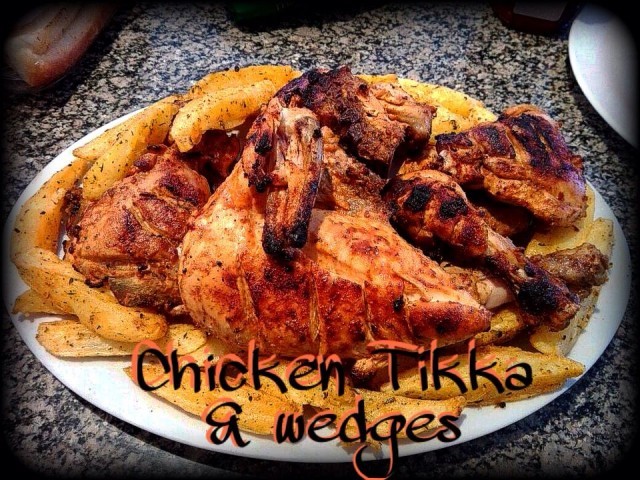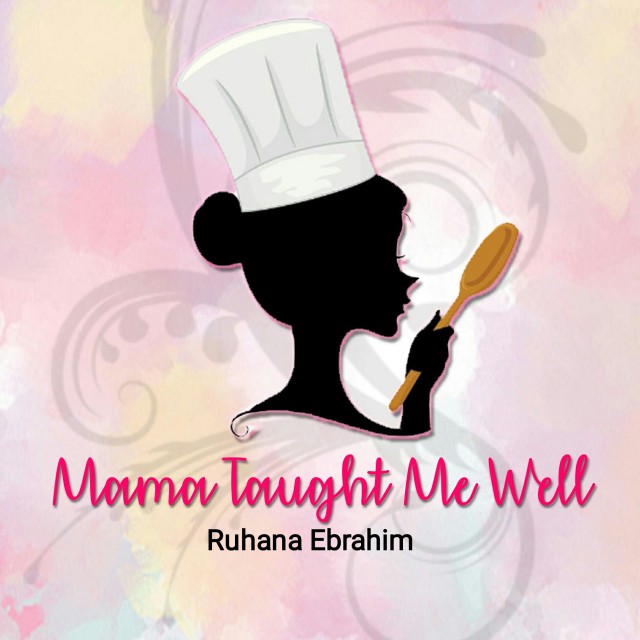 Ruhana Ebrahim
Grand Master
Interior Decorator.
Foodie!
Food styling.
Fusion Cooking.
Recreational baker.
Food Author of "Oh My Cupcakes!"
Mum and wife.
(Another 2 books on the way Insha Allah!)
---

South Africa
Joined 6 years ago
---
@mama_taught_me_well
INGREDIENTS
Chicken Tikka & Wedges

Rec cred: Ruhana Ebrahim
Potato Rec cred: hanifa ebrahim
Pic cred: @mama_taught_me_well

Ingredients:
¼ chicken x 6 portions
1 box Shan chicken tikka spice
6 tablespoon oil
8 tablespoon lemon juice
1 tablespoon mayonnaise

Wedges-
5 Potatoes (peeled, cut in wedges)
Robertson's aromatic roast potato spice
Robertson's garlic & herb masterblend


METHOD
1. Wash and drain chicken till dry.
2. Mix oil, lemon and spice together.
3. Score chicken pieces and then marinate chicken, rubbing in the slits.
4. Leave in fridge for 3 hrs.
5. Place on grill and cook on either side until done.
6. Add mayo to remainder marinade and baste chicken until done all the way through.
7. Deep fry wedges until golden and crispy on outside and fluffy inside. Toss with seasonings and serve with chicken.
POSTED ON
12 Feb 2017
WOULD YOU LIKE TO ?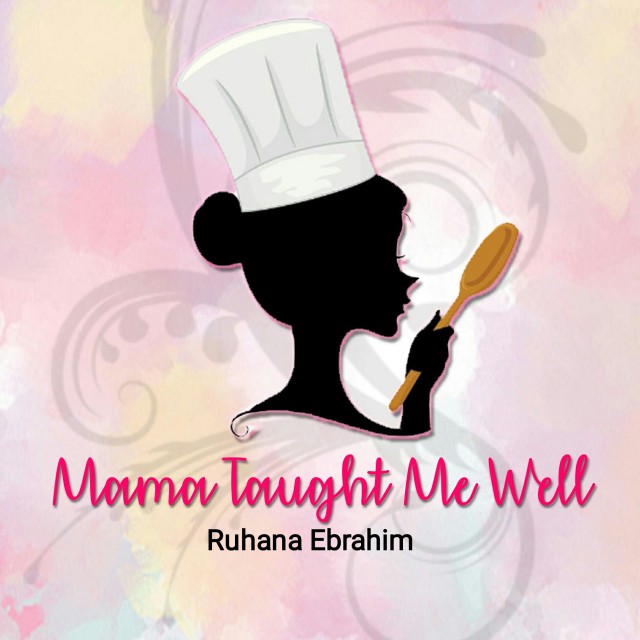 Ruhana Ebrahim
Grand Master
Interior Decorator.
Foodie!
Food styling.
Fusion Cooking.
Recreational baker.
Food Author of "Oh My Cupcakes!"
Mum and wife.
(Another 2 books on the way Insha Allah!)
---

South Africa
Joined 6 years ago
---
@mama_taught_me_well
COMMENTS
You May Also Like
Suggest Recipes