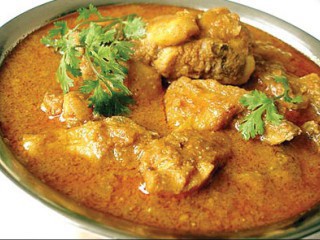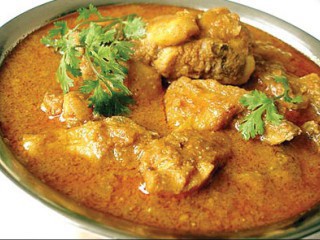 INGREDIENTS
¼ cup oil

1 medium onion – sliced

1 chicken – cut, wash

2 tablespoon ginger garlic

¼ teaspoon turmeric

1 teaspoon dhana jeera

1 teaspoon salt

1 tablespoon chillies

3 ground medium tomatoes

2 potatoes – ¼ ed

METHOD
Put oil in pot, add onions and cook on

medium heat till light pink.


- Add chicken and ginger garlic and cook till water dries out, add spices.


- Mix all well and add tomatoes and potatoes.


- Cook till moisture is dry; add water for gravy and boil.


Variations :


- If adding meat, make sure meat is cooked before adding spices and the rest.


- If cooking gram dholl, add gram dholl and tomatoes with spices.


- If cooking green beans, add beans, 1 sliced onion, double beans and peas with

spices and with tomatoes.


- If cooking bhinda, use chicken fillet, fry bhinda and thick slices of

potatoes. Cook till no.3 till tomatoes are cooked. Then add the above.


- Aknee: boil 2 cups rice with ¼ teaspoon turmeric, 2 teaspoon salt, 3 cinnamon sticks

and 5 cloves, till done. Drain rice, add to basic curry till no.4. Mix together

and simmer on low till well steamed.


- Add 1 cup mixed vegetables to curry for aknee.








INFO & TIPS
Comments ordered by Newest
---