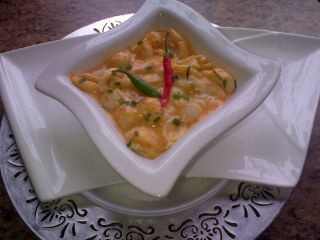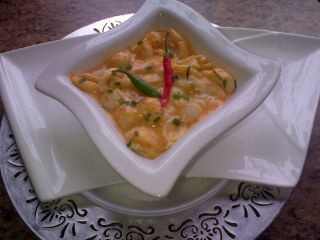 INGREDIENTS
5-6 chicken breasts cut into cubes

marinate in
salt

½ teaspoon ginger garlic

2 tablespoon lemon juice

3 tablespoon nandos garlic peri peri

3 tablespoon sour milk

2 tablespoon mayonaise

Slice one small onion and saute in pan with some oil till soft, add marinated chicken, and fry till tender. Add some sliced green, red and yellow pepper. Cook mixture but do not dry it out. Add 2 cups of boiled penne/pasta of your choice to chicken and mix well. Make a sauce with ffg :
2 tablespoon butter,

2 tablespoon tomato puree

1 cup fresh cream.

Heat on stove and pour sauce over pasta.season to taste with Aromat (a South African Spice)/salt... Heat just before serving and garnish...
METHOD
INFO / TIPS / CREDITS
Comments ordered by Newest
---