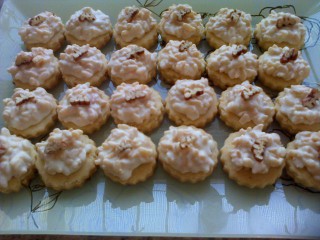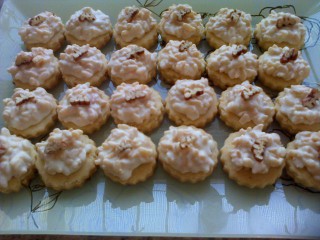 Rice Crispie Biscuits
By Najiya
- MASTER CHEF
RECIPE

½ pound Butter
¾ cup Castor Sugar
2 tablespoons ghee (Clarified butter).

Beat the above ingredients together until creamy..
Then add:
2 teaspoon Vanilla Essence.
2 cups Coconut.
½ cup chopped Pecan nuts.
1 ½ teaspoon Baking Powder.
1 cup rice krispies.
Add these ingredients to the beaten mixture.and add Flour as required to form dough. Roll out and cut with a biscuit cutter.
Bake at 180 until done.
When cool,mix toasted rice crispies with milkybar chocolate..place in a heap on top of each biscuit,top with a pecan...

Comments ordered by Newest
---