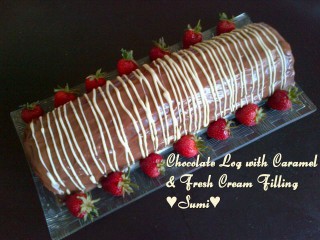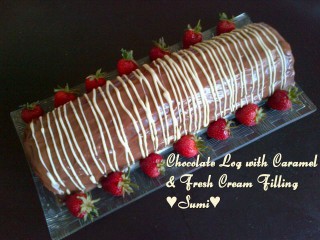 Choc Log With Caramel Nd Fresh Cream Filling
By Sumayah
- MASTER CHEF
INGREDIENTS
All u need is your tried and tested chocolate cake recipe.
METHOD
Slit your cake in half wen removed from pan. Close it allow it to complete cool or u can use 2 cakes. I used 1 cup beaten fresh cream & added half cup caramel treat. Mix little don't over mix. U can use more if u like depending on size of cake. ( This mixture is better if made a day before and left in the fridge 2 rest ). For the topping I just melted one slab cadbury chocolate in micro and added 1 tin nestle cream. Decorate as desired.
Tip for beating fresh cream. Always add 1 teaspoon normal sugar 2 fresh cream wen whipping. This makes it thicker.
Comments ordered by Newest
---