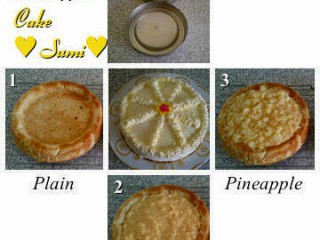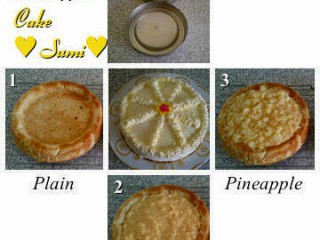 INGREDIENTS
My Beloved grannys recipe.

125 g butter or magrine
1 cup castor sugar
2 eggs
Vanilla ess
1 ½ cup flour
3 teaspoon baking powder
½ cup milk.

Some Home Made thick custard
1 tin crushed pineapple drained
2 x 250 ml fresh cream whipped



METHOD
Cream butter and sugar. Till creamy
Add eggs 1 @ a time and beat well
Add vanilla ess.
Sift d flour den add baking powder.
Mix well den add milk and mix till smooth.
Pour into 2 flan pans and bake @ 180 for ± 20 minutes or until done.
Cool d cakes

Assembling the cake

Add the home made thick custard in the hump of the cake. Then spread the crushed pineapple evenly over the layer of custard. Lasty cover the entire cake with whipped fresh cream and decorate as desired.


INFO / TIPS / CREDITS
Alternativly u cn use ur own plain cake recipe

Tip.

1 Fresh Pineapple grated can also be used.
When grating js ensure not 2 grate the hard middle part of the pineapple cs that tends 2 myk d cake bitter after a day or 2.

This cake much more tastier with the Fresh pineapple.

May اللَّه تعالي جل جلاله grant my granny nd all marhooms the highest stages of Jannatul Firdose. Aameen.
Comments ordered by Newest
---