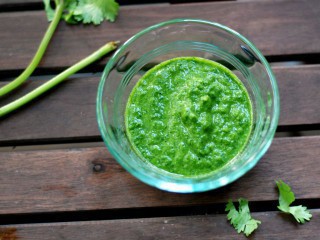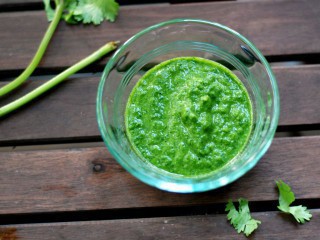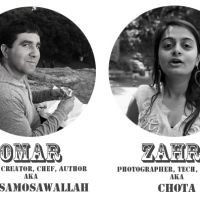 ---
Food blogging couple from Oakland, California. Make samosa, eat samosa, live samosa....
Joined 5 years ago
The Samosawallah's profile
INGREDIENTS
1-3 bunches mint
1-3 bunches cilantro (keep it equal to or slightly less than the mint)
1-2 lemons, juiced
Salt, to taste
1 teaspoon garlic paste, or 1-3 cloves of garlic
1 green onion, bulb and shoot, chopped into 3-4 pieces
4-10 Thai chilli peppers
½ ripe avocado
Enough cold water to blend to desired consistency, usually less than a ¼ of a cup
METHOD
Instructions
Wash the mint, cilantro, green onion, chilli peppers.
Separate mint leaves from stalks and place in a blender.
Chop the leaves off from the stems of the cilantro and place in the blender
Add the green onion
Juice the lemons into the blender
Add salt, chilli peppers, and garlic into blender.
Add water and blend.
Taste and modify to your liking
Add avocado and blend for a short while.
Comments ordered by Newest
---